Best Practice - F&B Series
Utilizing Online Reservation Data to Enhance Customer Experience and Increase Revenue (Part 2)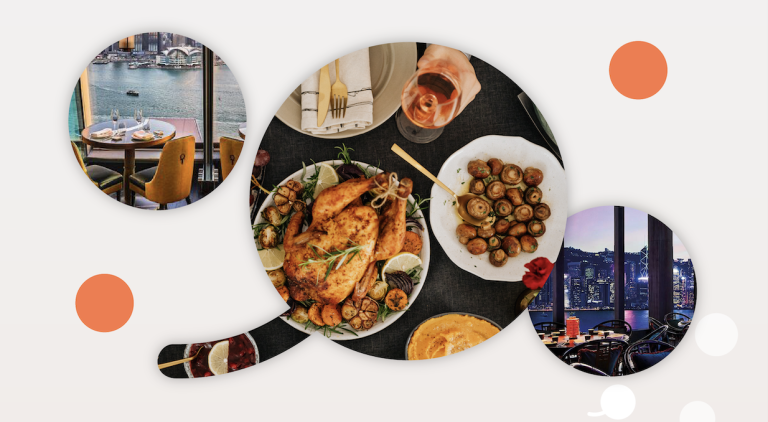 In the previous article, we discussed how online reservation data can be used to create personalized marketing campaigns that address specific pain-points and enhance the customer experience. In this article, we will explore 2 more marketing automation journeys for implementing these data-driven campaigns, ensuring their success and maximizing their impacts on your restaurant's bottom line.
Hong Kong's F&B Sector Observes Growth and Opportunities Post-Pandemic
According to JLL's High Street Shops Vacancy and Trade Mix survey, the F&B industry in Hong Kong has continued to grow despite the challenges of the pandemic, with the growth rate in the first two months of 2023 was 2.3%, on par with the full-year growth rate in 2019. This indicates a strong rebound as social restrictions are lifted and borders are reopened.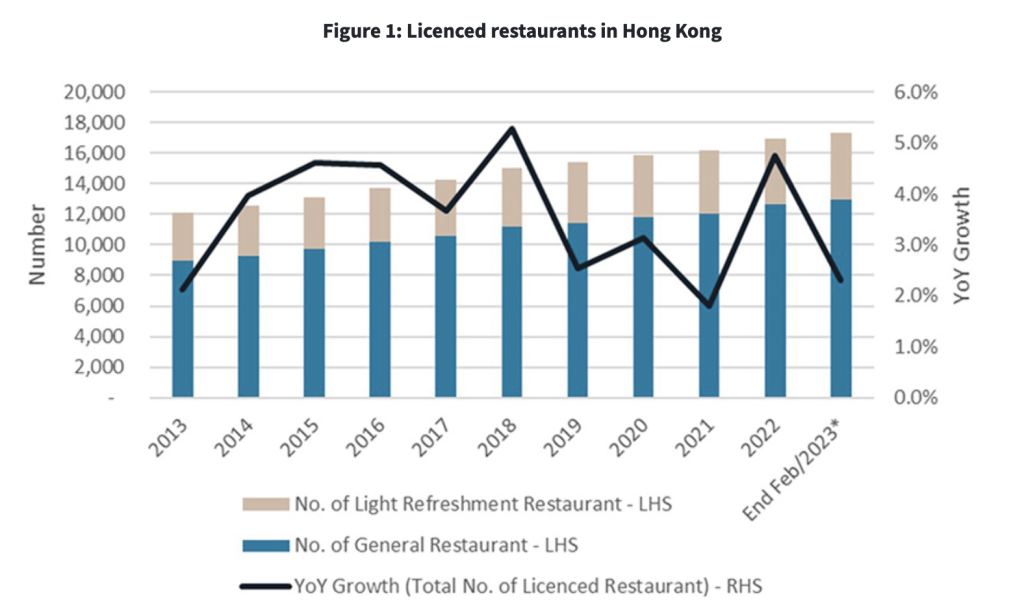 Landlords have become more accommodating to F&B operators due to the struggles of maintaining occupancy rates. As a result, rentals have dropped by 46.7%, making prime locations more affordable for F&B tenants. The share of F&B tenants increased from 12.5% at the end of 2019 to 14.9% at the end of Q1 2023.
With a view to staying ahead of the competition, every restaurant owners are devastated to figure a way. The data obtained from online reservation may be the key of success as they can provide customers with an all-rounded dining experience and chances to increase their loyalty for spending more. However, you can achieve the synergistic power of combining online reservations with marketing automation.
Boosting Dining Experience by Implementing Food and Wine Recommendation Journey
Wine contributes over 80% of the profit margin in the F&B industry. To achieve higher revenue,  it is always important to encourage diners to order more beverages . One effective way to do so is by recommending food and wine pairings to customers via email after they have made a reservation. By providing expert advice on pairings, restaurants can not only enhance the Customer Knowledge Value (CKV) in dining but also encourage customers to spend more on wine and beverages.
To implement this Food and Wine Recommendation Journey, restaurants can:
• Develop email templates that showcase popular food and wine pairings, highlighting the benefits of each combination.
• Send personalized recommendations based on customers' reservation details, such as their chosen menu items or dietary preferences.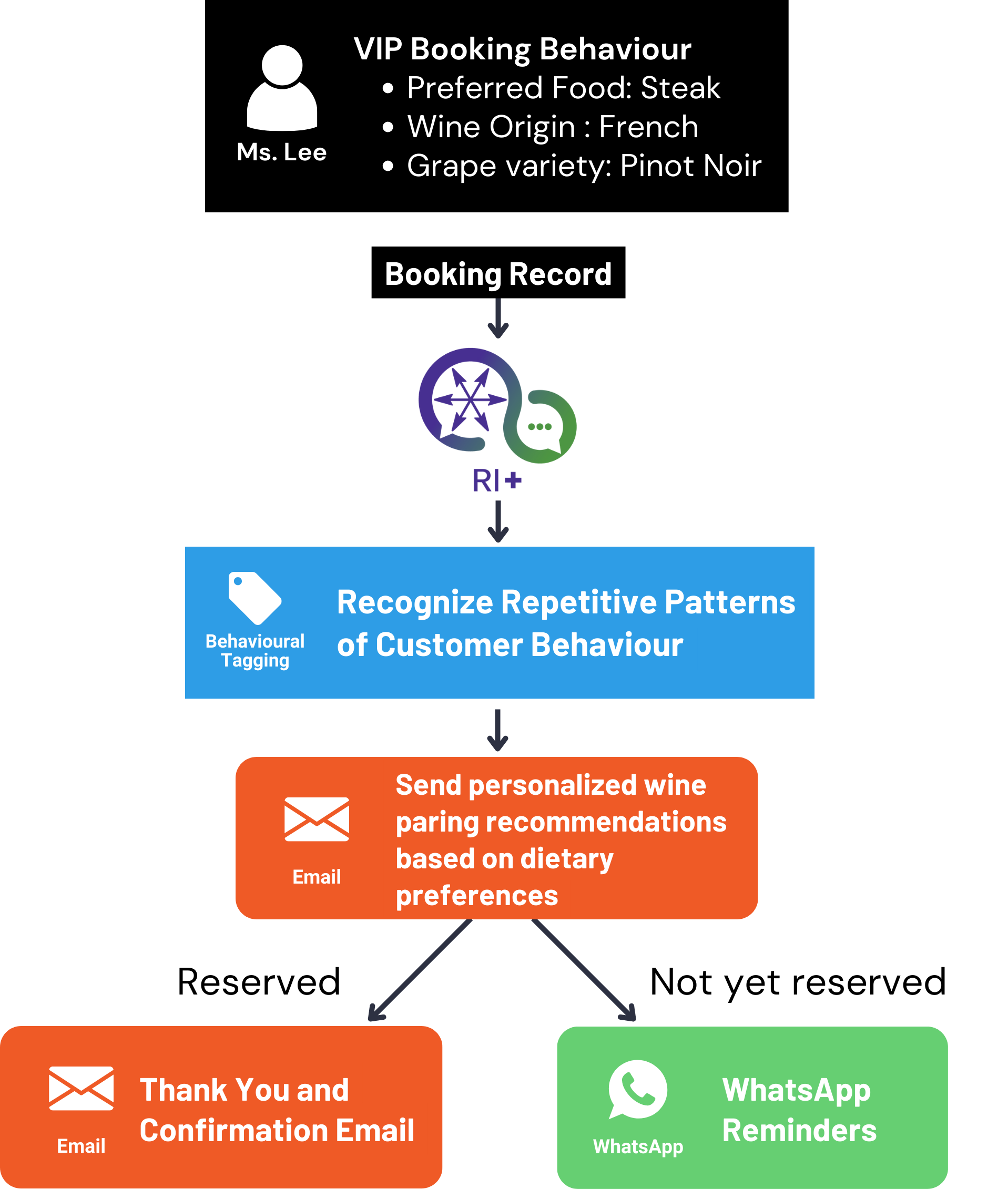 Enhance Average Check Size with Upselling Journey
Segmenting customers based on their preferred dining timeslot and visit frequency allows restaurants to identify opportunities for upselling. By targeting promotions to specific customer segments, restaurants can encourage customers to dine at different times or spend more money during their visits. To measure the success of these upselling efforts, restaurants can track Customer Referral Value (CRV), a metric that evaluates the revenue generated by customers who refer friends or family members to the establishment.
For instance, restaurants can:
• Encourage lunch diners to visit for dinner by offering special evening promotions.
• Target business diners to bring their own families with weekend dining offers to increase revenue.
• Upsell regular happy hours customers who are likely to spend less money during the dining period by providing dinner specials or set menus.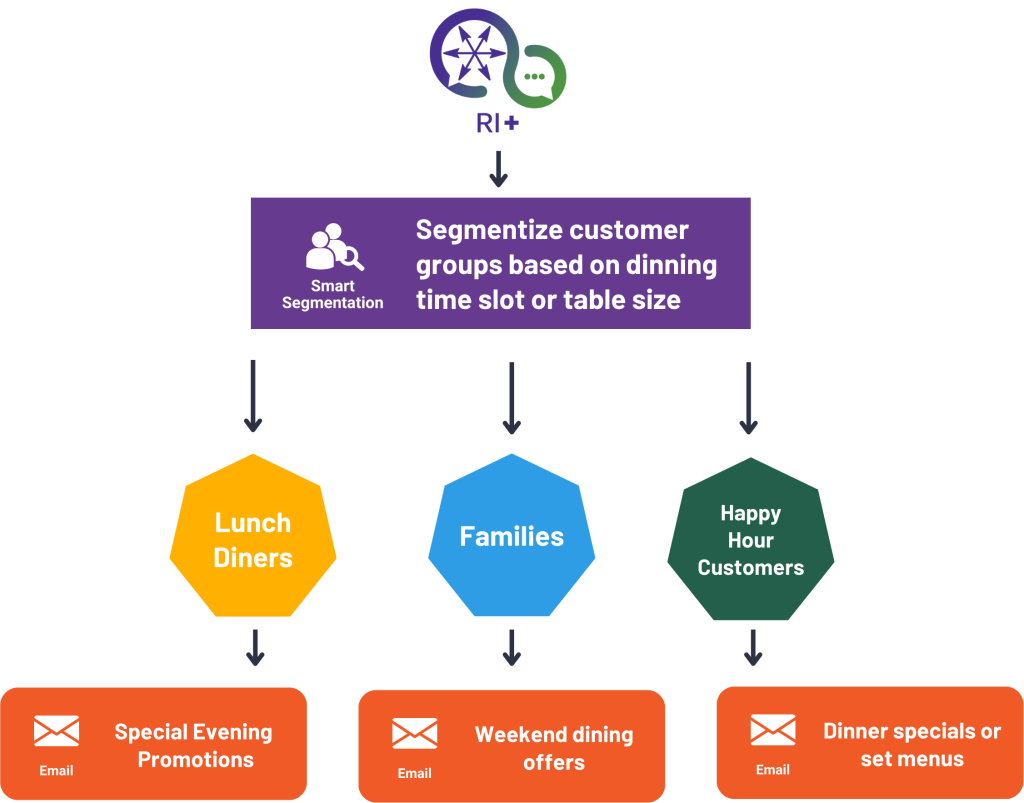 Implementing best practices for data-driven marketing campaigns can be a game-changer for industries such as banking, insurance, and retail, as well as for the food and beverage industry. By collecting and analyzing data from your online reservation system, segmenting your customer base, and personalizing your marketing campaigns, you can create targeted and effective campaigns that improve the customer experience and drive revenue for your business.

Start leveraging the power of data-driven solutions with us today and take your industry to the next level!
Get ready to find a professional email marketing company in Hong kong?
Radica as #1 All-In-One Email Marketing Automation Platform can ease your concern.