Client Cases - Email Marketing Automation & CRM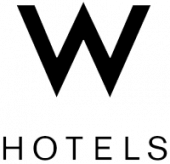 W Guangzhou is known for its modern interior, well-embraced by a group of chic and trendy middle-class
"RADICA professionally suggested the adoption of HTML 5 interactive campaign proposal and has made W hotel one of the few in the hotel industry that adopts HTML interactive smartphone campaign into its marketing strategies, which sharpens the innovative image of W and arouses the public awareness. Most importantly, the HTML 5 smartphone interactive campaign enhances the interaction of W and its' customers, successfully raises the customer loyalty. Credits to the RADICA team."
─ Sophie Qin, Director of Marketing and Communication

FANCL is one of the foremost companies in the production of natural preservative-free cosmetics, skincare, and nutritional supplements. As the world's first preservative-free brand, their innovation has helped people to expand and build a strong presence, offering great potential for the future.
" Radica's total solution helps us to reduce 50% campaign operation time and saved 60% of DM marketing budget. Most importantly, we can easily operate the system and analyze campaign response data through the comprehensive reports. It helps us to better adjust our coming marketing strategies and optimize our marketing resources." ─ Angela Ngan, Marketing Manager

With a registered capital of RMB120 Million Yuan, GF Fund Management is authorized to be a Qualified Domestic Institutional Investor (QDII) and provides wide ranges of asset management services and investment advisory services including pension fund, social security fund, etc.
"As a leading financial institution in China, we care about the security of our customer database. RI License is a safe, reliable and comprehensive email marketing platform which perfectly fits our needs. We highly appreciate the effective and professional services provided by RADICA."
─ Liu Wenhong, Vice General Manager of Internet Finance Department

Steelcase is a global company which has been leading the industry in workplace products and furnishings with a history of over 100 years.
" The professionals in the Radica Consulting Team understood our demand and provided us with a tailor-made e-marketing strategy, to great success. They offered clear and detailed reports, assisting us to set up and maintain a reliable and healthy database. It definitely helps us make a solid performance in the age of big data. We look forward to continue our close relationship with Radica."
─ Cherry Wan, Director of Marketing Communications Asia Pacific