Best Practice - F&B Series
Utilizing Online Reservation Data to Enhance Customer Experience and Increase Revenue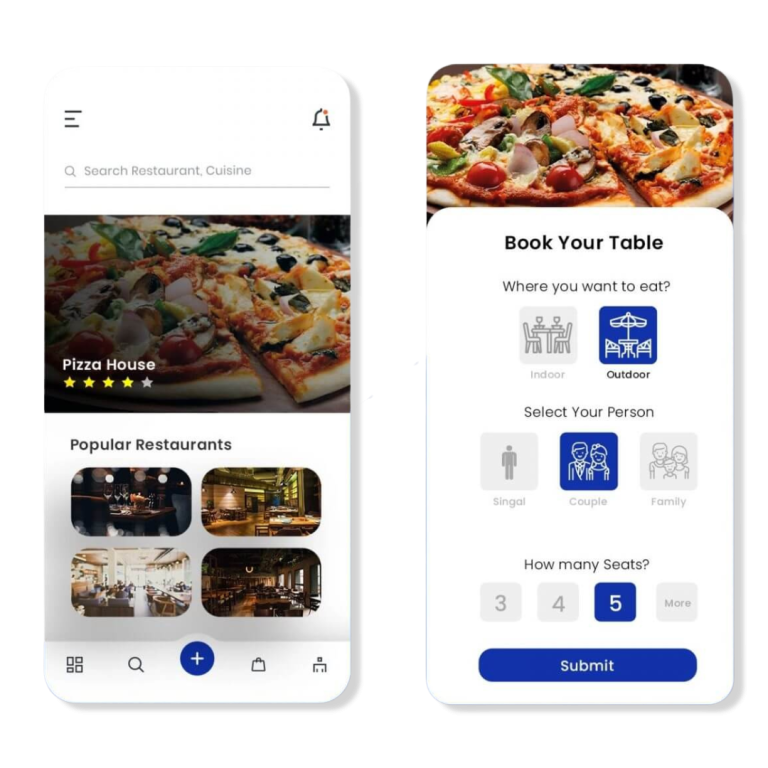 In today's competitive food and beverage industry, restaurants must continually innovate and adapt to stay ahead of their competitors. One approach that has proven to be successful is leveraging online reservation systems to collect customer data and create targeted, personalized marketing campaigns. This article will discuss 3 important journeys that how restaurants can utilize data from online reservations to improve customer experience, increase revenue, and address specific pain-points.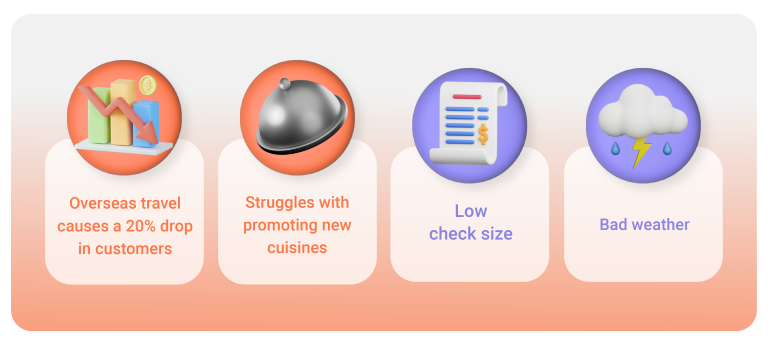 Efficient Bookings, Data-Driven Decisions: The Winning Combination
The rise of online reservation systems has enabled companies to efficiently handle table bookings while also collecting valuable customer data, with nearly half of diners saying they prefer to make restaurant reservations online as Toasttab reported. By gathering information such as name, email, phone number, guest size, preferred dining timeslot and crucial allergy information, companies can't only ensure a smooth dining experience for their customers but also engage with them on a deeper level. Nuclear Research released a recent study stating that 95% of companies see an increase in profit after leveraging marketing automation with valuable data. By utilizing this data, companies can tailor their marketing strategies, provide personalized promotions, and enhance their customer service to improve customer satisfaction and drive sales growth.
Boost Your Restaurant's Reputation and Revenue with Google Review Journey
According to TripAdvisor, 94% of diners in the US are directly influenced by online reviews when deciding on a restaurant. To capitalize on this, restaurant owners can send automated emails to customers following their visit, encouraging them to leave a review on the restaurant's Google page. This strategy not only helps to increase the number of reviews but also contributes to the creation of Customer Influence Value (CIV), a metric that measures the impact of customer-generated content on a business's revenue.
To implement the Google Review Journey, restaurants can use RADICA's marketing automation platform to:
· Send a thank-you email a direct link to the Google review page after the customer's visit
· Follow up with a gentle reminder email after a week if the customer has not yet left a review.
· Offer incentives, such as discounts or loyalty points, to encourage customers to share their experiences.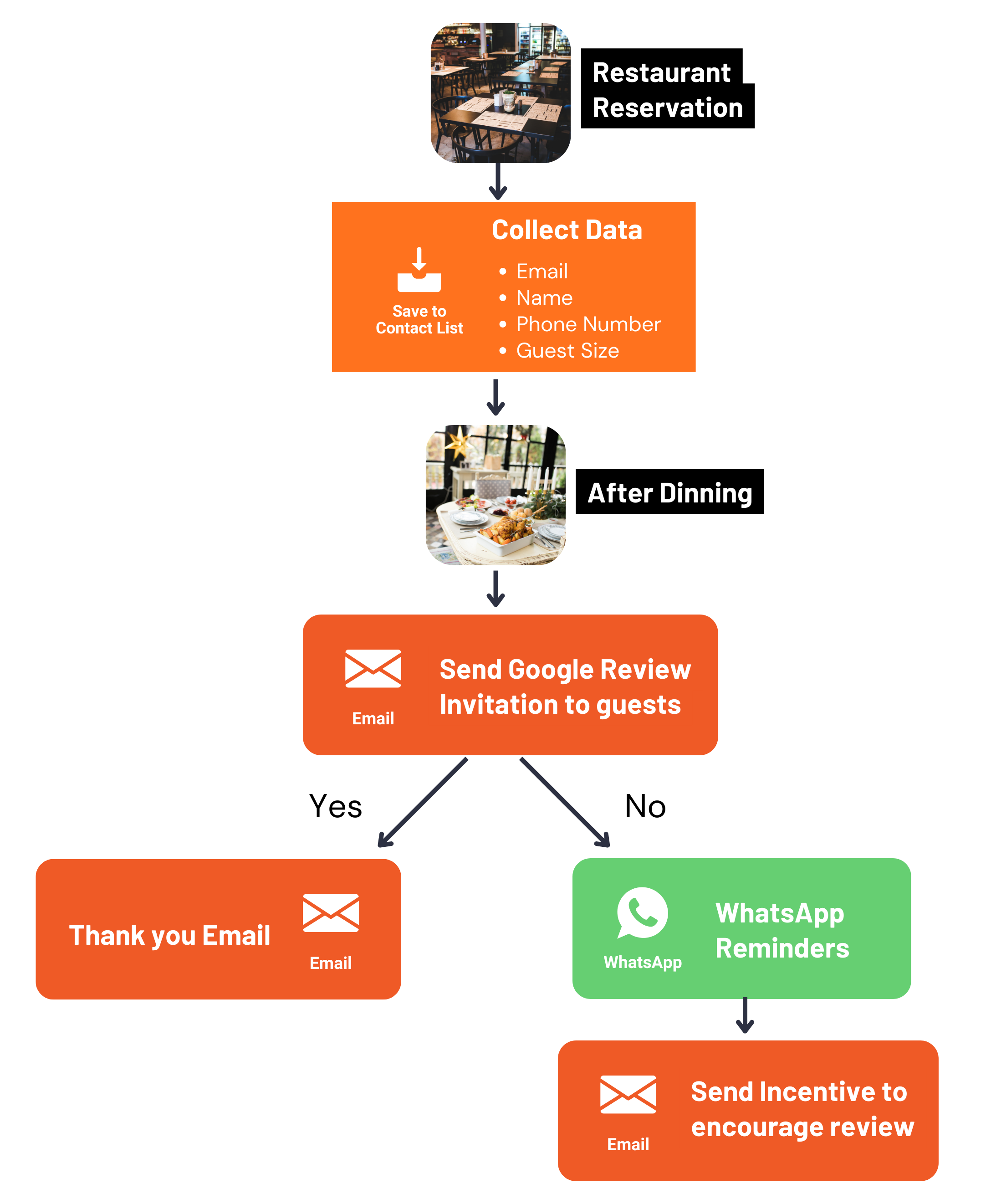 Personalized Reminders Joureny for a Smoother Dining Experience
By using behavioral tagging to record your every customer's reservation habits, restaurants can identify different booking patterns and automatically send a personalized reminder to encourage them for advanced bookings just in time before their next visit. This approach can help prevent overbooking and last-minute reservation requests, leading to a smoother dining experience for all customers.
For instance, if you tend to book tables frequently between 11:00 AM and 2:00 PM in every Friday, it could be because you're making reservations for your boss or scheduling work meetings. By proactively sending you WhatsApp reminders during this period, restaurants can suggest you to reserve tables in advance to ensure availability and avoid any last-minute hassle. This personalized approach enhances every aspects of your dining experience and saves you time and effort.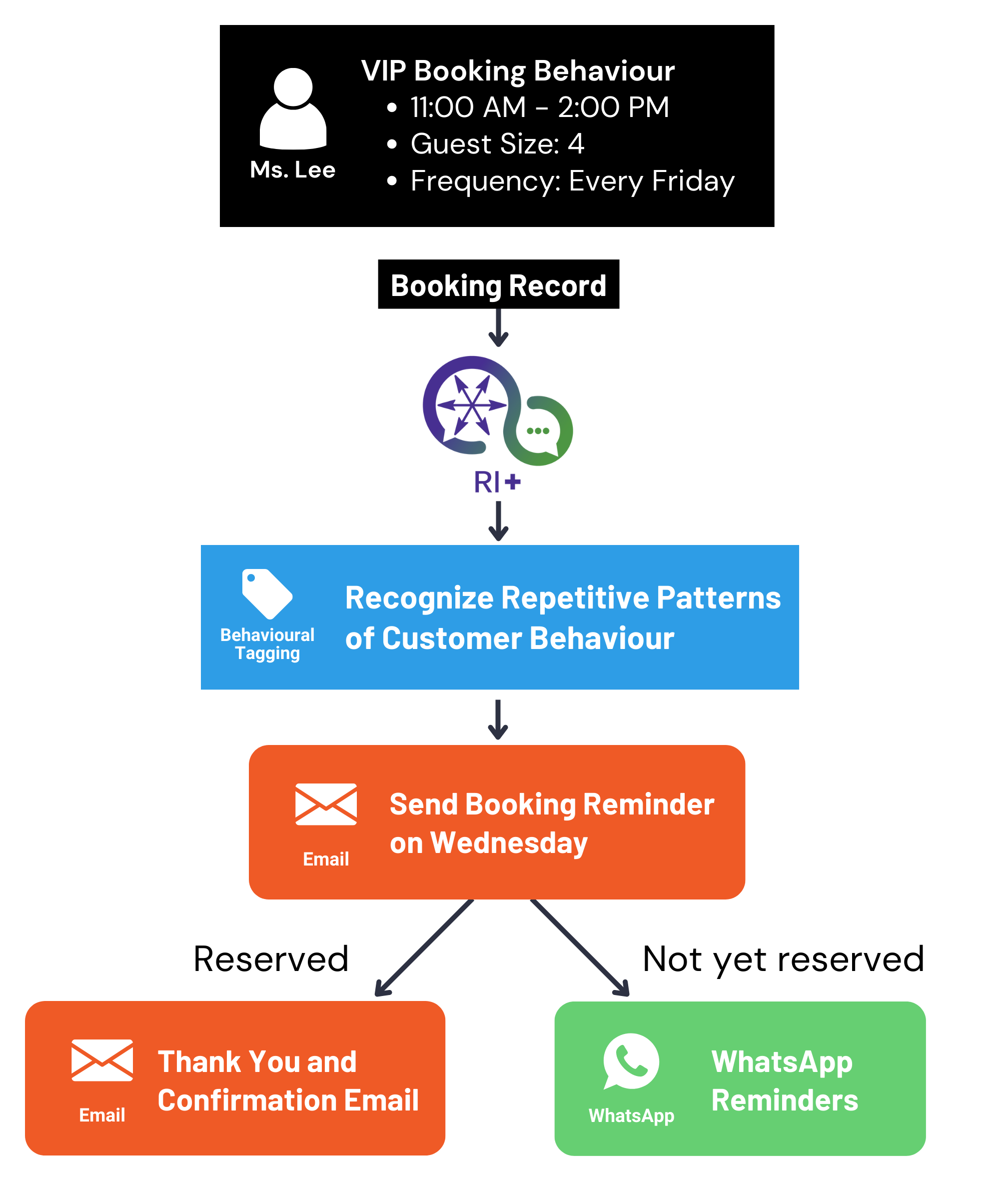 Turn Bad Weather into a Profitable Opportunity with Rainy Day Takeaway Journey
When summer rolls around, heavy rains and typhoons can heavily impact a restaurant's revenue by deterring customers from dining in. However, by integrating weather data into their marketing automation platforms, restaurants can now send personalized WhatsApp reminders to customers, encouraging them to order takeout before the rain starts pouring. This innovative strategy not only keeps customers engaged during inclement weather but also creates new revenue streams through increased takeout orders via an empathetic approach to customers. 
To set up this Rainy Day Takeaway Journey, restaurants can:
· Integrate weather data APIs with our marketing automation platforms.
· Create WhatsApp message templates for rainy day takeout promotions.
· Use customer data, such as location and preferred dining times, to send tailored promotions that resonate with individual customers.
Don't let your restaurant get left behind in a crowded marketplace. By using data collected through online reservation systems, you can create personalized marketing campaigns that address specific customer pain-points and enhance their overall dining experience. These innovative strategies have been proven to increase revenue and set your restaurant apart from the competition. Start leveraging the power of data-driven solutions today and take your restaurant to the next level!
Let's stay tuned for F&B series part 2, we will explore more strategies to help in customer engagement.
Get ready to find a professional email marketing company in Hong kong?
Radica as #1 All-In-One Email Marketing Automation Platform can ease your concern.