This policy explains what, how, and why of the information we collect when you visit our website(s), or when you use our Services.  This policy also explains how we use and disclose this information.  We take your privacy extremely seriously, and we never sell the collected information to third parties.
If you choose to use our Service, then you agree to the collection and use of information in relation with this policy. The Personal Information that we collect are used for providing and improving the Service. We will not use or share your information with anyone except as described in this Privacy Policy.
The terms used in this Privacy Policy have the same meanings as in our Terms and Conditions, which is accessible our website(s), unless otherwise defined in this Privacy Policy.
ISO 27001
Achieving ISO 27001 confirms our information security management system is aligned with international information security best practices and we have the right processes and procedures in place to handle a wide range of information assets. It is our highest priority to protect all types of information and data provided by our clients.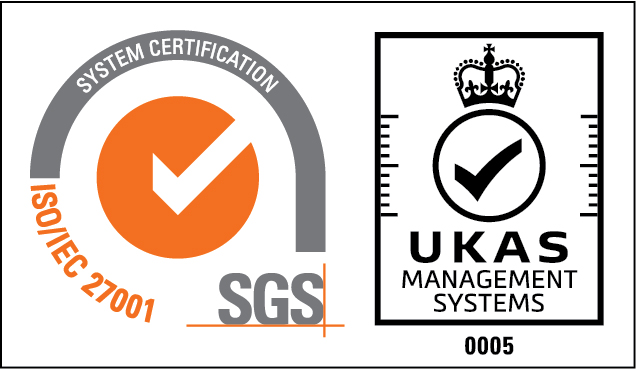 Compliance with the Personal Data (Privacy) Ordinance (Cap. 486)
We, as a data controller and also a data processor, comply with the requirements of the Personal Data (Privacy) Ordinance and ensure that the personal data we collected are accurately, securely kept and used only for the purpose as they were collected for.
All staff members of us who handle identifiable personal data would take extra precaution to ensure that the relevant laws on personal data (privacy) and our guidelines are complied with and that effective security mesaures are adopted to protect personal and sensitvie data concerning a wide specturm of data subjects such as our clients, business parties, job applicants, etc.
Commitment to General Data Protection Regulation (GDPR)
We take data protection and people's privacy very seriously and we are comitted to continue to comply with the GDPR.
Right to be forgotten
Individuals may request to delete all data on that individual without undue delay.
Right to object
Individuals may request to prohibit certain data uses (e.g. Data Science purpose)
Right to rectification
Individuals may request that incomplete data be completed or that incorrect data be corrected.
Right of access
Individuals may request to view the data we have collected on the individual.
Right of portability
Individuals may request that personal data held by on organization be transported to another.
Please contact us at privacy@radicasys.com for such a request.
Information Collection and Use
For a better experience while using our Service or receiving our update – e.g. newsletter, we may require you to provide us with certain personally identifiable information, including but not limited to company name, your name, email address, phone number, and postal address. The information that we collect will be used to operate our Service, to improve our Services and personalize your experiences. You can object to the use of your data as described above at anytime.
Log Data
We want to inform you that whenever you visit our Service, we collect information that your browser sends to us that is called Log Data. This Log Data may include information such as your computer's Internet Protocol ("IP") address, browser version, pages of our Service that you visit, the time and date of your visit, the time spent on those pages, and other statistics.
Cookies
Cookies are files with small amount of data that is commonly used an anonymous unique identifier. These are sent to your browser from the website that you visit and are stored on your computer's hard drive.
Our website uses these "cookies" with purpose to improve our Service experience. You have the option to either accept or refuse these cookies, and know when a cookie is being sent to your computer. If you choose to refuse our cookies, you may not be able to use some portions of our Service.
3rd Party Solution Providers
Please be aware that our website may contain third party solutions and / or cookies and links to the third party's websites.  We take reasonable steps to ensure that these companies clearly identify themselves and handle your information appropriately.
We may employ third-party companies and individuals due to the following reasons:
·       To facilitate our Service;
·       To provide the Service on our behalf;
·       To perform Service-related services; or
·       To assist us in analyzing how our Service is used.
Security
We value your trust in providing us your Personal Information, thus we take reasonable precautions and follow the industry best practices to make sure it is not inappropriately lost, misused, accessed, disclosed, altered or destroyed.
Links to Other Sites
Our Service may contain links to other sites. If you click on a third-party link, you will be directed to that site. Note that these external sites are not operated by us. Therefore, we strongly advise you to review the Privacy Policy of these websites. We have no control over, and assume no responsibility for the content, privacy policies, or practices of any third-party sites or services.
Children's Privacy
Our Services do not address anyone under the age of 13. We do not knowingly collect personal identifiable information from children under 13. In the case we discover that a child under 13 has provided us with personal information, we immediately delete this from our servers. If you are a parent or guardian and you are aware that your child has provided us with personal information, please contact us so that we will be able to do necessary actions.
Changes to This Privacy Policy
We reserve the right to modify this privacy policy at any time, so please review it frequently. Changes and clarifications will take effect immediately upon posting on the website. If we make material changes to this policy, we will notify you here that it has been updated, so that you are aware of what information we collect, how we use it, and under what circumstances, if any, we use and/or disclose it.
Unsubscribe
If you do not wish to receive our newsletter or promotional email, you may click on a link named "unsubscribe" which is embedded in the email sent by Radica Systems Limited in order to not receive future messages from us.
Contact Us
If you would like to: access, correct, amend or delete any personal information we have about you, register a complaint, or simply want more information, please contact our Privacy Compliance Officer at privacy@radicasys.com or by mail at Radica Systems Limited
[Re: Privacy Compliance Officer]
[Unit 702, 7/F, Building 20E, 20 Science Park East Avenue, Hong Kong Science Park, Shatin, N.T., Hong Kong]
This page was last updated on 5 Jan 2023
—