4 Reasons Why Marketing Automation is a "Must-Use"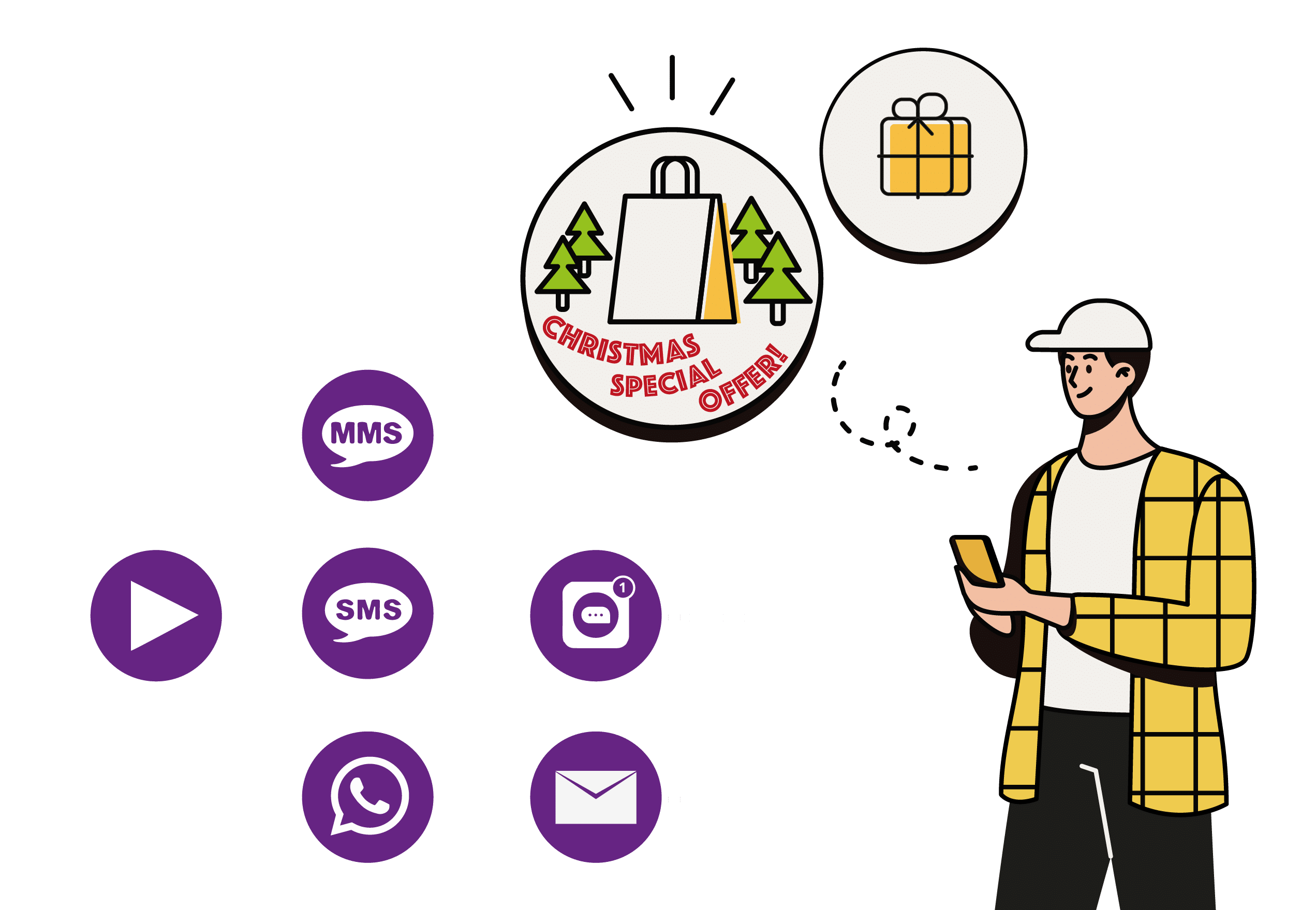 FREE Sign Up to our Latest E-Tips from RADICA
And Grow Your Business Online Quickly and Efficiently!
Generate, Engage and Convert. These three words can sum up the whole reason for the existence of CRM. With competition growing to the left and right of you, the need to stand out is more than ever before. According to global digital marketing and technology consulting company Altudo, marketing automation is a key contributor to standing out against competitors in all B2B, B2C and E-commerce industries. Marketing automation tools for small and large businesses are similarly good to use regardless of size. However, a recent survey conducted by Liana Technologies found 40% of the companies they surveyed were implementing marketing automation within the next 12 months.
With an ever-increasing amount of competition using automation strategies, it's about time you started too.
The benefits of using marketing automation are limitless, but in order to yield the best results we have to establish a solid foundation about our knowledge in marketing automation. Namely, the difference between automation and pre-set triggers.
Marketing Automation vs Triggers – what's the difference?
The differences between marketing automation and triggers lies in two different aspects of a marketing workflow: time and action.
Marketing automation systems are specifically time-based. They are used when you want an action to automatically happen according to a timeframe set up in your workflow. Automations run every hour, day, or month depending on how you establish an automation journey. One way to think about automation is a workflow where you have any time requirements associated with any of the steps of the customer journey. The best marketing automation examples include delivering timely messages directly to customers that encourage repeated purchases of products and services. Another marketing automation example are welcome emails that have benefits such as increasing brand awareness and creating customer loyalty.
Triggers on the other hand, only fire when other specific actions take place. They are run through whenever actions that match conditions defined in the trigger occur. For example, you can use triggers to send birthday emails to customers when it's their birthday. A disadvantage of triggers compared to advanced marketing automation is that triggers are limited to the actions taken by the customer, while automation can occur when there is no action taken from the customer (take abandon cart emails, for instance).
Now that we got the basic differentiation out of the way, let's take a look at some of the many benefits that you can take advantage of when you start using automation.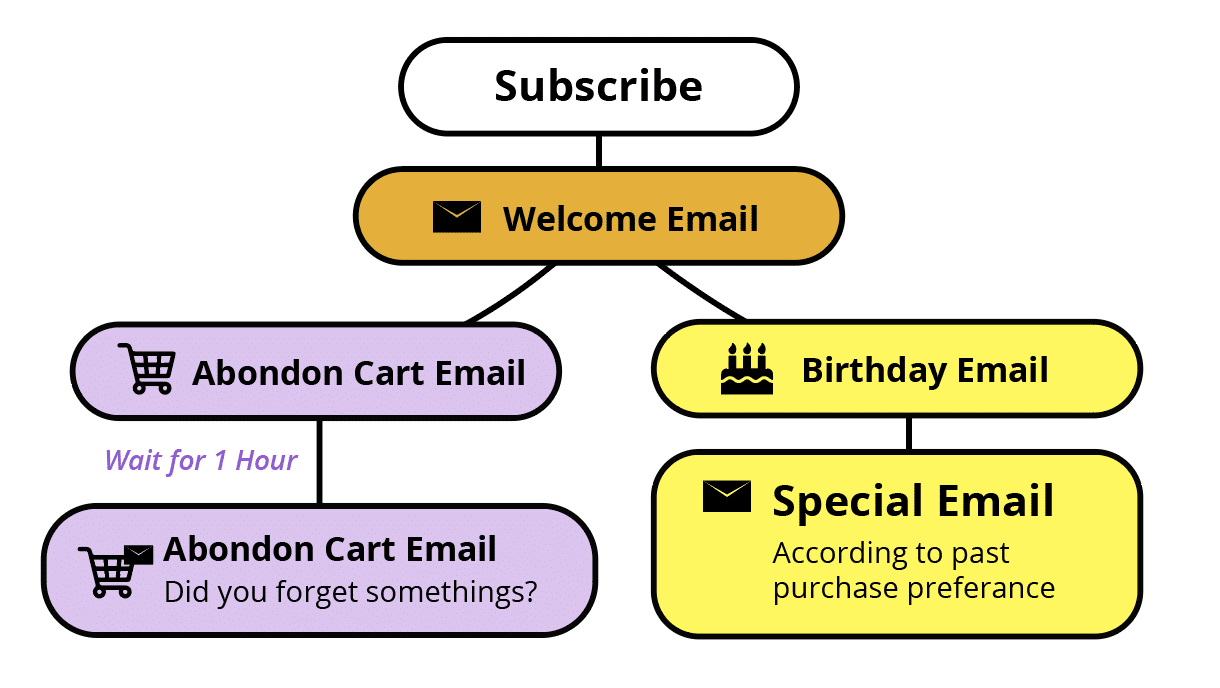 1 Take care of leads at scale
Marketing automation tools are an effective way to produce inbound potential leads for your sales funnel. You can simplify and automate the whole process of lead nurturing using marketing automation. When used correctly, marketing automation can and will help you see an increase in revenue. In fact, marketers with a successful lead-nurturing program reported an average 20% increase in sales opportunities (DemandGen Reports). Marketing automation features such as list segmentation can help you deliver quality, relevant content to your readers, increasing the likelihood of them moving through your funnel.
According to Nucleus Research, marketing automation can result in a 15% increase in sales productivity as well as a 12% decrease in marketing overhead. Take Chow Sang Sang for example, where they use complex automation journeys to interact with their millions of customers. Below is a visual representation of the sheer amount of intricacy that is needed to create a seemingly simple welcome journey. By conveniently nurturing their extremely large customer database, they are able to continue their status of being one of Hong Kong's most profitable jewelry companies.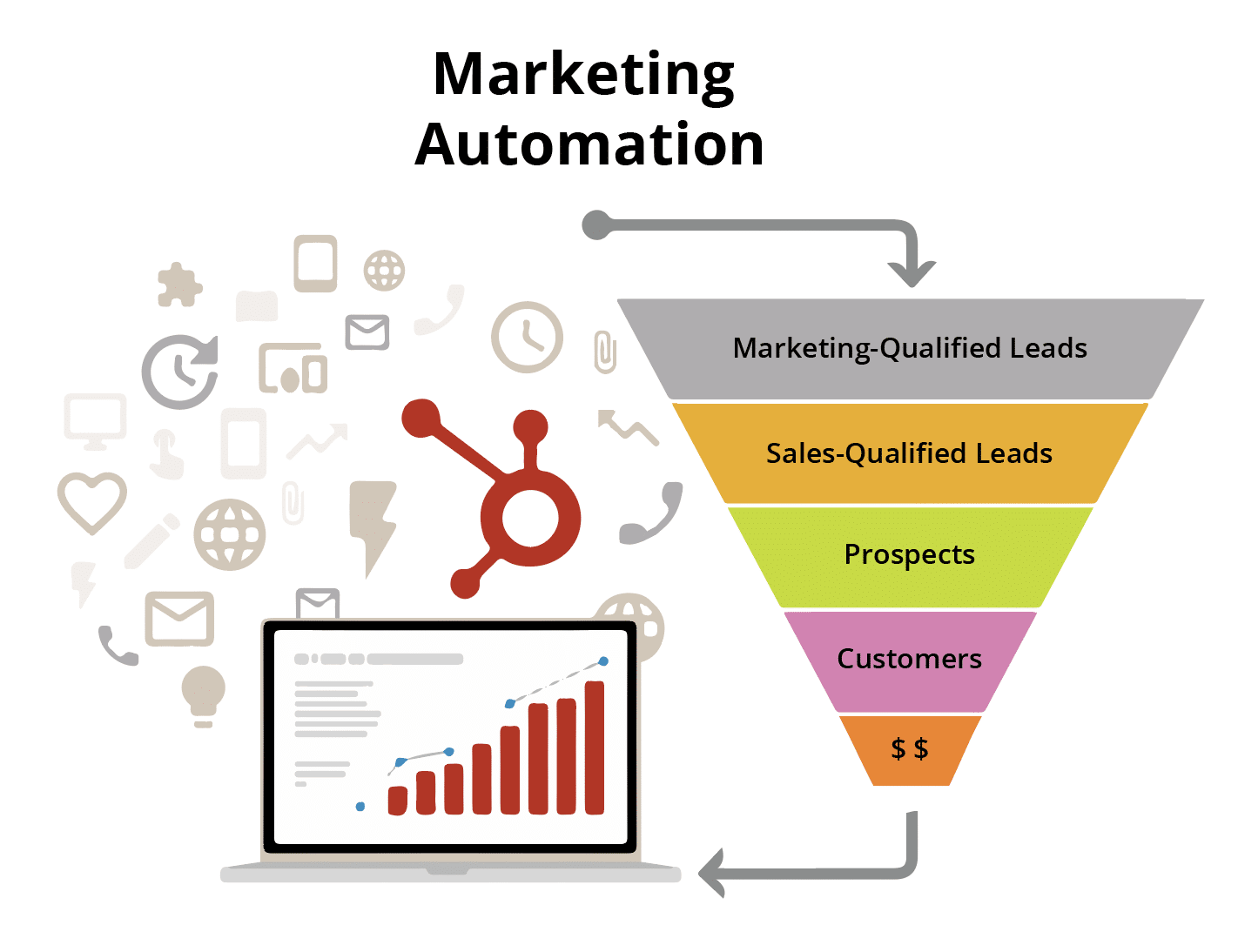 2 Turn abandoned carts into more sales
According to Apsis, 98% of website visitors leave without finalizing purchases. Understand that your potential customers have many options when deciding where to spend their hard-earned money, but that doesn't mean customers have forgotten about you or moved on. Although abandoned carts may be a common sight amongst for most businesses, automation can be used to give gentle reminders to turn these leads back to life.
For example, technology accessory brand Moment sends abandoned cart emails 3 days after the website visitor has left their cart without making a purchase. Marketing automation sends emails that are able to give the visitor value by showing them a product they were genuinely interested in, as well as decreasing their doubt by reminding them about their simple returns policy. It's strategies like this that allow for companies to experience up to 13% profit increases (Pure360).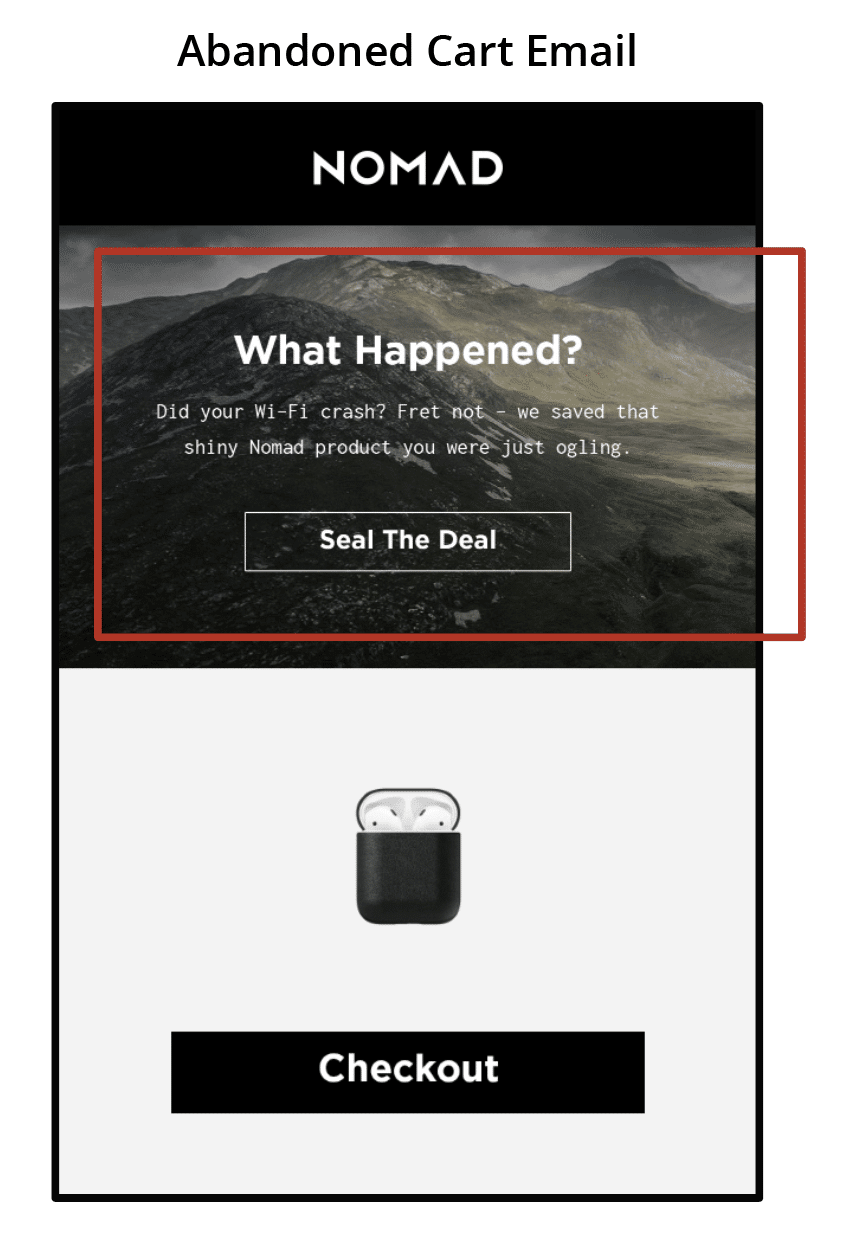 3 Increase lead conversions with reduced conversion time
By using marketing automation to make your sales process more efficient and effective, you reduce the time it takes for a potential lead to become a customer. Let's visualize how a typical marketing automation strategy would look like. First, a customer journey is created, which shows how your leads move through various stages on their journey toward conversion. Then, personalization and segmentation are activated across marketing activities, implemented through multi-channel campaigns (e.g., email, social media, SMS, videos, and more).
In a B2B context, Thomson Reuters started using marketing automation tools and found that their lead conversion time dropped by 72%, contributing to an 175% overall increase in revenue attributed to implementing the tool. In a B2C context, customers are always looking for more information about the products they want to buy. When paired with a reliable e-communications solution, marketing automation can keep your customers engaged by delivering useful content on all the channels they use. By spreading out a marketing strategy to all available channels, you can deliver more useful information to them in less time, while decreasing the feeling of spam.
*For the related pictures, marketing automation help increase ROI by x%*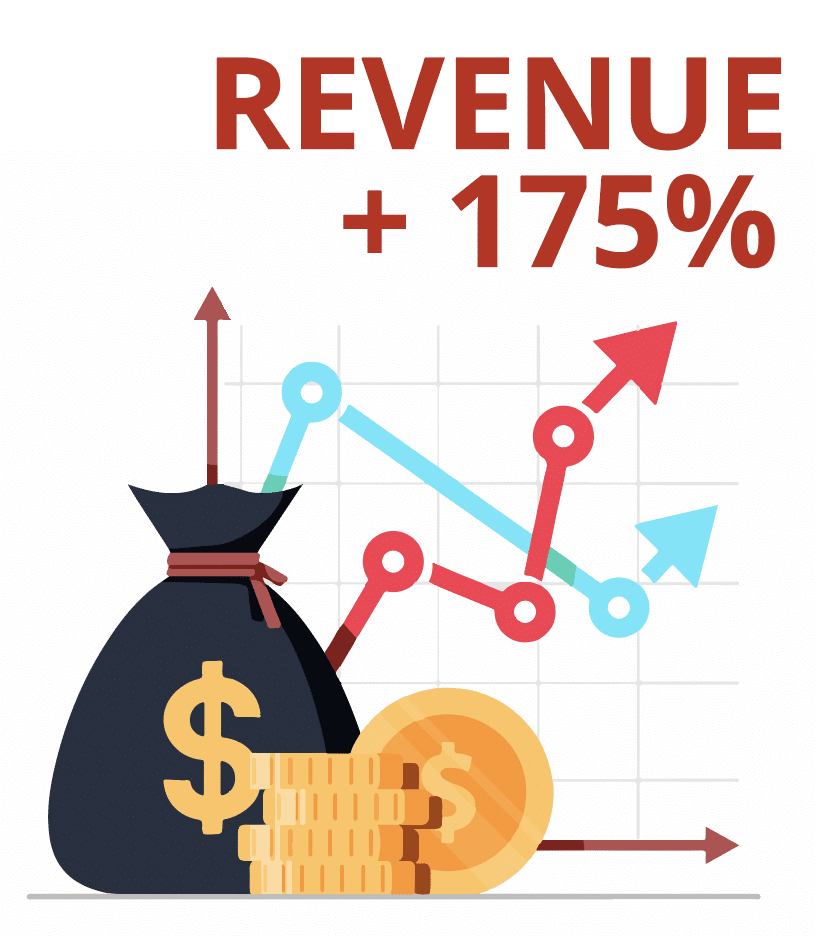 4 Constantly perform A/B testing
Instead of waiting to do individual A/B tests, you can conveniently run multiple A/B test simultaneously with marketing automation. By choosing the right automation tool, complex marketing journeys can easily be created, duplicated, and slightly adjusted. This allows for multiple complex journeys to be run at the same time, collecting data along the way that can show which specific characteristics of the journey are the most effective. Over time, the best parts of each of these multiple journeys can be combined into the ultimate digital customer journey. By utilizing the best of automation, companies have the potential of a whopping 451% increase in qualified leads (Annuitas Group).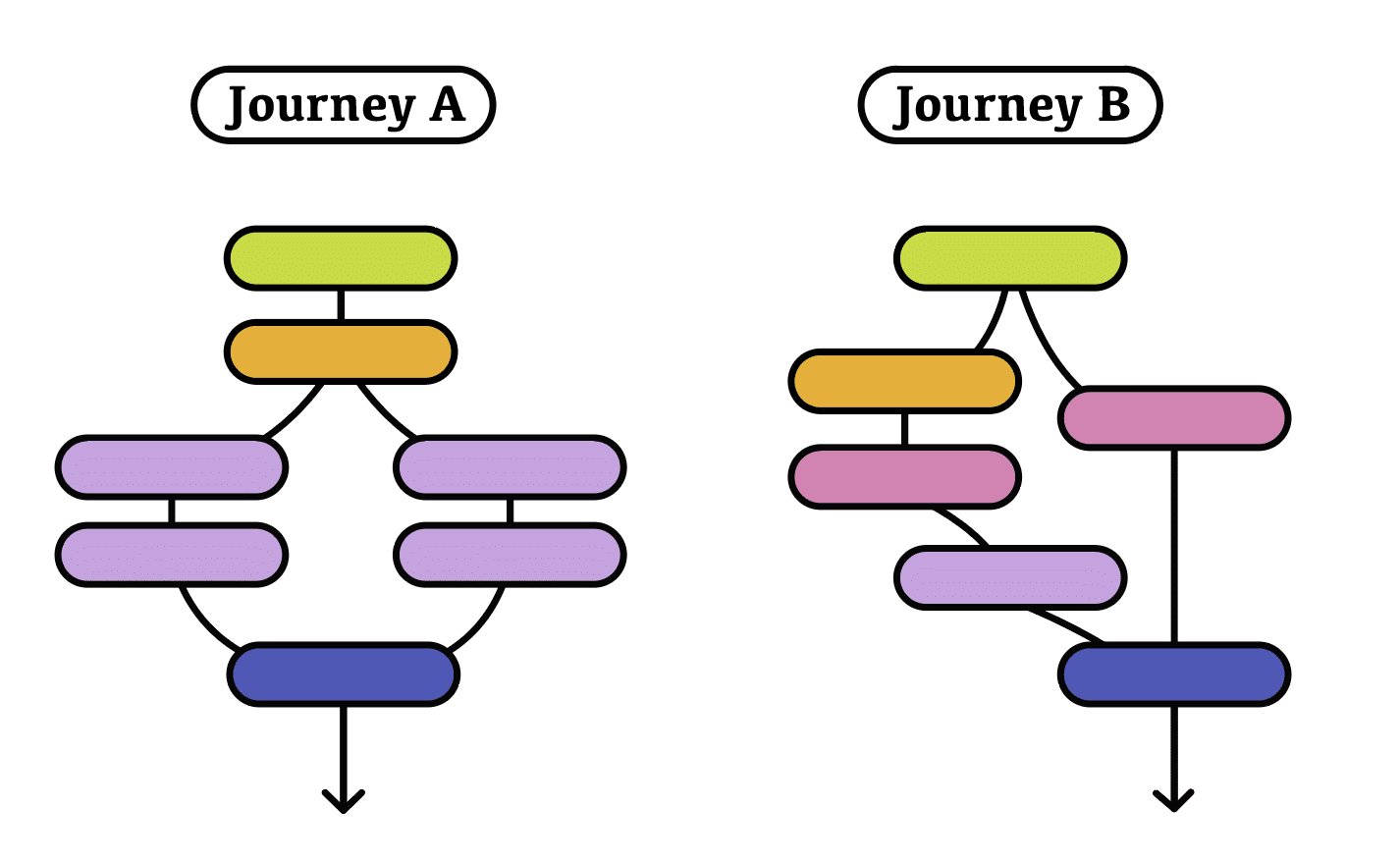 In summary, automation has a wide variety of benefits, but it may seem tedious and unfamiliar to implement. In that case, we suggest finding the right tools or professionals that can help set up your automation journeys. By providing the right personalized experience along with a data-driven approach, your company can convert customers faster than ever before.
Get ready to find a professional email marketing company in Hong kong?
Radica as #1 All-In-One Email Marketing Automation Platform can ease your concern.
RADICA is a Hong Kong leading email marketing solution provider dedicated to accelerating revenue and maximizing customer connection with customer engagement solution in B2B, B2C and E-commerce industries. With RADICA's advanced onmichannel marketing automation platform RI+, it is much easier and effective to spread out cross-channel messages with automated and personalised journey, even with high volume within short period of time. Our clients ranging from luxury, banking and insurance to food and beverage like Chanel, BEA, LEVI's, Chow Sang Sang and Starbucks. Since 2000, RADICA as the leading email marketing and CRM agency in Hong Kong have focused on growing the value of their customer database by making wise use of data analytics in direct marketing. Learn more Radica Systems Limited at www.radicasys.com.