All-In-One Marketing Automation Professionals Team
RADICA was founded in 2000, headquartered in Hong Kong with 2 regional offices at Guangzhou and Shanghai. We support our clients ranging from international luxury brands, Fortune 500 to the publicly listed companies. We focus on growing the value of their customer database by making wise use of data analytics in direct marketing.
Over 300 enterprises are using our direct marketing platform to deliver millions of email/ SMS to their customers every day. Our consulting service team helps our clients to develop e-marketing ideas and put their plan into action.
Striving for a breakthrough in big data technology, we have established RADICA Data Lab, as co-operated with Tongyi Industrial Group Center for Electronic Commerce and the Hong Kong University of Science and Technology in 2014. We believe data can make everyone's life more beautiful, more productive and more convenient in the near future.
RADICA won the Gold Award and Local Hero Award of Direct Marketing Agency of the Year in 2014.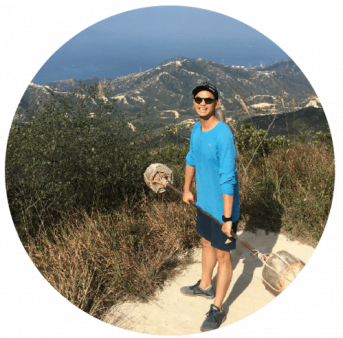 Member, Business Facilitation Advisory Committee, HKSAR Government

​

Member, Commission on Strategic Development , HKSAR Government

​

Member, Lautau Development Advisory Committee, HKSAR Government

​

Member, Project Assessment Panel of the SERAP, Innovation and Technology Fund, HKSAR Government

​

Vetting Committee Member, SME Development Fund & Fund on Branding, Upgrading, and Domestic Sales, Trade and Industry Department, HKSAR Government

​

Member, Advisory Committee, Big Data Institute, HKUST
Consultant, Support and Consultation Centre for SMEs, Trade and Industry Department (HKTID), HKSAR Government

​

Founded RADICA in 2000 and was the Chief Executive Officer of RADICA.  

​

In-charge of corporate strategic planning, product innovation and investor relations.

​

Led the team to win a lot of international clients' trust in early stages such as Louis Vuitton, MCM, Ermenegildo Zegna, Mercedes-Benz, Global Sources Online, Hong Kong Trade Development Council, Ctrip.com,and Moet Hennessy Diego, etc., helping them develop one-stop effective e-marketing strategies with high return on investment. 

​

In 2009 and 2010, Francis was awarded AD100 TOP Men Award of Online Advertising by Adworld China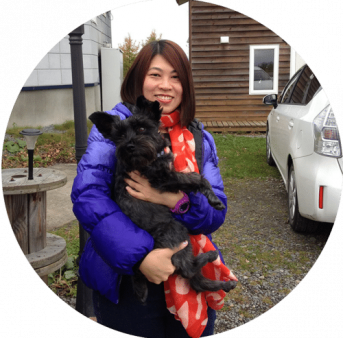 Co-Founder, ​ Head of Strategic Planning & Branding
Mentor, Business School, Hong Kong University of Science & Technology (HKUST)

​

Mentor,

Head@Start

, Career Center, HKUST

​

Judges and Assessors for Hong Kong ICT Awards for years

​

 

Co-trainer, Career Building Course, HKUST

​

ex-Managing Director,

PopSquare

 & Radica

​

Retired Executive Committee Member, Hong Kong Association of Interactive Marketing

​

Mentor, Shanghai University MBA

​

Mentor, Centennial College

​

In-charge of long-term strategic planning, staff competency training and ventures fund of Radica group

​

Co-founder of RADICA and was responsible for strategic marketing communications and corporate governance on the operations in Hong Kong and Greater China in early years with rich entrepreneurship experience

​

Directed RADICA teams to launch different first-time-ever projects such as Radica User Conference, Anti-spam e-Marketing Survey with HKUST and Atnext.com, establishment of RADICA Data Lab, implemented the first Open Data Studio at Hong Kong Science Park and developed the first generation of 

Datathon

 in Hong Kong

​

Developed the first series of big data-focus education courses for senior executives in HK

Directed RADICA to win various awards and managed over 500 events in early stages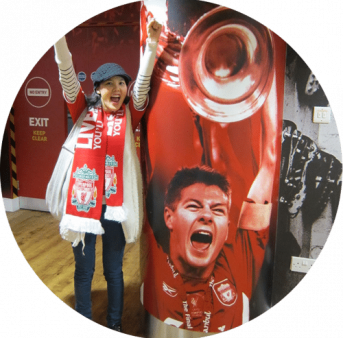 Managing Director, Radica
Executive Committee Member, Hong Kong Association of Interactive Marketing

​

 

Non-Executive Director, Lively Impact

​

 

Managing Director of Radica and is in-charge of overall company operation, market share development and expansion of Greater China and Asia markets

​

 

Over 15 years of experience in serving the luxury, retail, hospitality, property industries and led the teams to make various remarkable achievements such as Chanel, Chow Sang Sang, Nike, Godiva, Maxim's Group, Manulife, New World Development Group, etc. with record-high ROI

​

Actively promoted on data-driven e-marketing best practice and is regularly invited by commercial, academic and governmental sectors in the Asia Pacific region to speak on e-Marketing topics.

​

Data Strategy for Customer Retention and Engagement with Hong Kong Management Association 

​

Big Data Analytics for Senior Executives with HKUS Space and Centennial College

​

mCMO conference, Hong Kong Association of Interactive Marketing

​

Customer Loyalty Conference, Marketing Interactive

​

Big Data Analytics Forum, Hong Kong University of Science & Technology

​

Workshop on Big Data Analytics for Business, TDC IDT Expo

​

In 2016, she has led the team to win the Agency of the Year Awards for the Most Outstanding Client/ Agency Partnership from Marketing Magazine.