Next-Level Personalization in Cross-channel E-commerce Marketing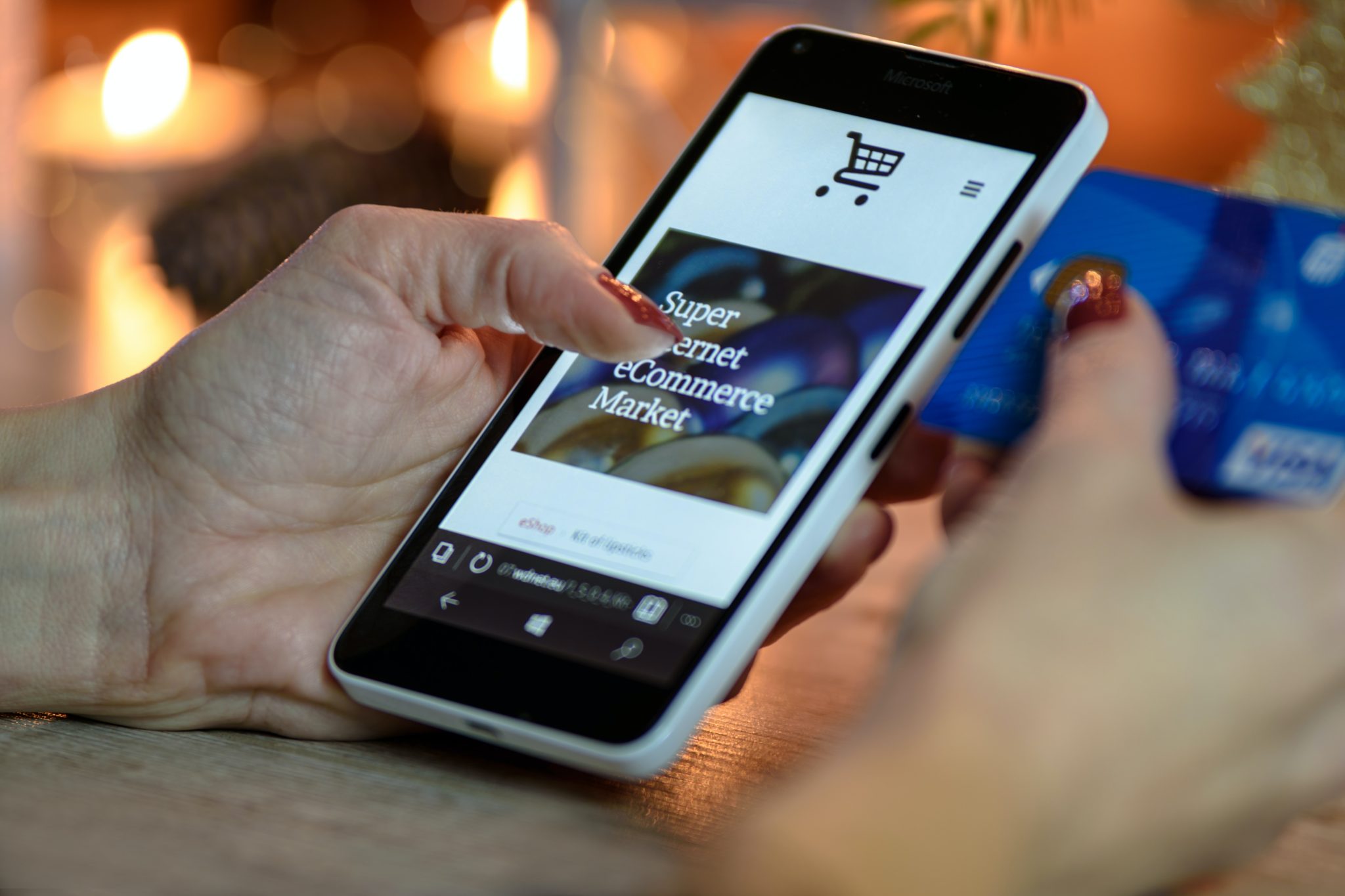 In today's highly competitive e-commerce landscape, businesses are constantly seeking ways to stand out and capture the attention of their consumers. One of the most effective strategies to achieve this is through next-level personalization in cross-channel e-commerce marketing.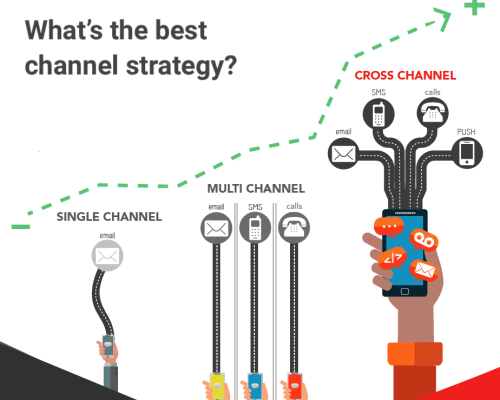 Cross-channel is a combination of various marketing channels to create a seamless and a cohesive consumer journey for your target consumers. All channels work together, creating inter-connected messages that leads from channel one to another. By tailoring marketing efforts to individual customers across multiple channels, businesses can create a highly engaging consumer experience that drives conversions and fosters long-term loyalty.
Embracing Cross-channel Marketing for Better Insights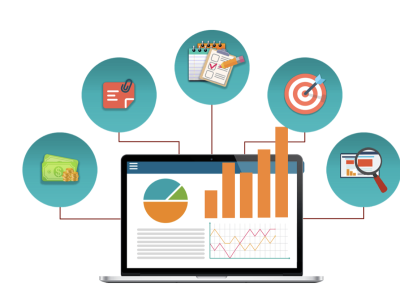 Embracing a cross-channel approach allows businesses to meet customers where they are and deliver consistent and personalized messages across different platforms. By integrating data and insights from multiple channels, businesses can create a holistic view of each customer and provide seamless experiences throughout their journey. 
For instance, an automated message promoting a luxury brand's product through newsletters followed up with a personalized exclusive offer on WhatsApp based on consumers' behavior data, such as which product they've clicked from the e-newsletter, will highly likely allow consumers to understand these products' nature and background, landing them to the online store to make a purchase.  According to BloomReach, it is shown that 80% of shoppers are more likely to buy from a company that offers personalized experiences.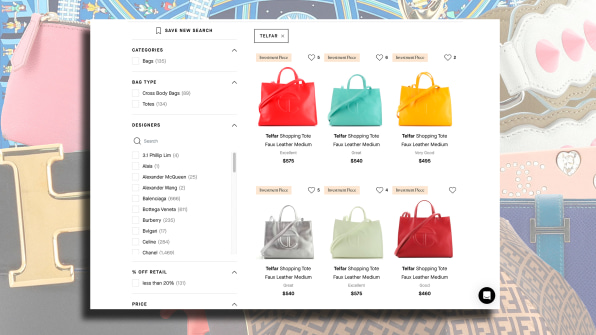 The above also applies to understanding what your current consumers want to buy next. If your consumer bought a luxury handbag 2 weeks ago, there will be less chance for them to buy another luxury handbag today. By understanding your consumer's online behavioral data through product selection clicks, you can promote the next relevant products for them to stay connected and land the next purchase from a different product category, through the right engagement channel where the consumer is highly more active, be it Email, WhatsApp, SMS or even through App Push Notifications. This provides a refined consumer experience, fostering consumer loyalty that ensures higher purchase frequencies.
According to Porchgroupmeida, businesses that employ cross-channel strategies achieve 91% greater year-over-year consumer retention rates.
Intercepting the Challenge between Brick-and-mortar and E-commerce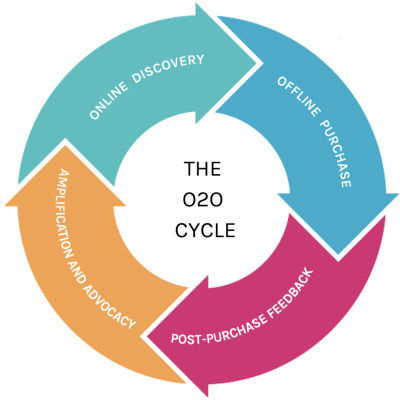 According to Catalystdigital, 68% of consumers will purchase online, derrived by online touchpoints even before thinking of visiting the offline store. This reinforces the importance of Marketing Automation where cross-channel touch points are critical first stops along the consumer journey. 
Balancing brick-and-mortar with online shopping is one of the challenges birthed by the growth of e-commerce. Many offline retail businesses have been negatively affected. According to Passport Retail, e-commerce remains a dominant force in 2023, predicted to account for 47% of retail growth by 2027.
Thus, retailers should highly consider Online to Offline strategies with Marketing Automation. For instance, if a luxury jewelry business promotes its brand and products through multiple channels online, a very expensive selection of product or bespoke services will less likely be purchased online. Consumers will still demand hands-on experience with such luxury products as part of consumers journey on making a purchase. With Marketing Automation, these product selections can be promoted with background stories through Emails & SMS with personalized recommendations, allowing the consumer to get connected to your brand and click through offer links, landing consumers to online stores. On the other hand, consumers will also receive WhatsApp messages inviting them to your brick-and-mortar store, meet your shop representatives, experience the product in person and secure these purchases offline. 
Retail sales and online sales should not be seen as being in competition but as a cooperative effort. A unified experience with Marketing Automation synergizing online and offline strategies goes a long way. Harvard Business Review Survey showed only 7% shopped exclusively online, 20% were store-only shoppers and a massive 73% moved across multiple channels.
Real instance - Watchfinder
Watchfinder, a luxury pre-owned watch retailer, lacked footfall traffic in their offline stores. By tracking their website visitors and other means of sourcing consumer data, they've implemented Cross-Channel Marketing Automation to get a bird's eye view on their audience's preferences based on behaviour data gathered from clicks and click-throughs of the content and products their audience engaged in. This allowed Watchfinder to promote relevant products with Automated Personalized Messages across different channels such as Emails & SMS appropriately segmented per consumer touch point preference. This brought about a highly focused list of their online audience to their store doors, coming with a full intent on purchasing a product. By showing the consumers relevant promotions on different channels, our businesses will be able to create a top-of-the-mind recall. In Watchfinder's case, Cross-Channel Marketing Automation which is intended for gathering consumer behaviour to retarget with relevant promotion and product recommendation helped them improve their ROI by 1,300%.
Remember, our consumers now decide which channels our businesses should engage with them. To employ the benefits of Cross-Channel Marketing Automation and take charge of your e-commerce, offline retail business, or even if you're juggling with both, contact us and let's talk!
Get ready to find a professional email marketing company in Hong kong?
Radica as #1 All-In-One Email Marketing Automation Platform can ease your concern.