Winner of 'Intermediary of the Year'
Revolution of Insurance Sales Agent Management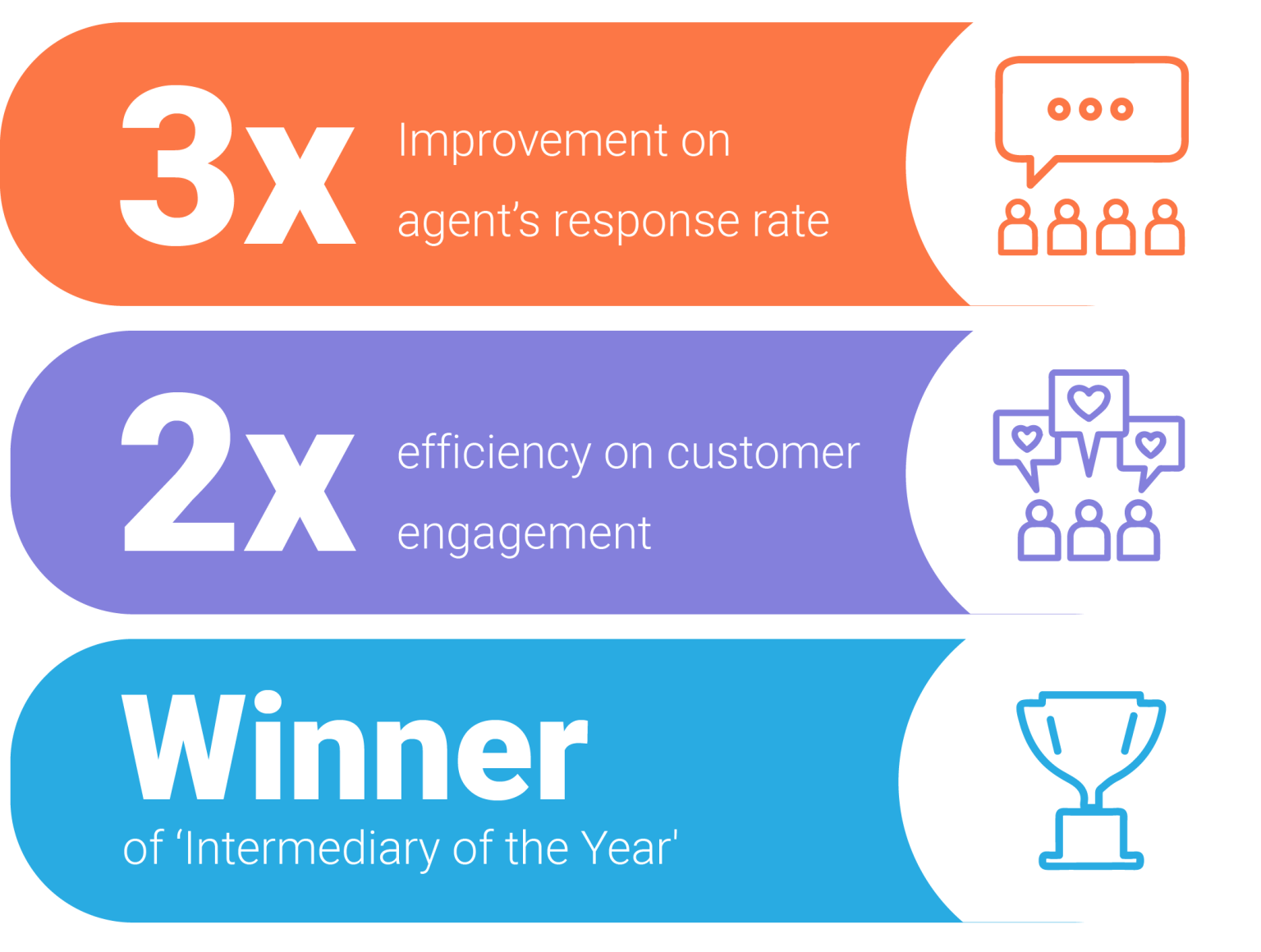 The pandemic has severely changed the way we live our lives, from mask wearing and social distancing, to the shift to lockdown, outbound travel restrictions and WFH. People have a higher demand for insurance services due to increasing concern about their health and life planning. According to a study by GlobalData, The Hong Kong general insurance industry is projected to be worth HK$78.6 billion in 2026, growing from HK$57.2 billion in 2021, with a compound annual growth rate (CAGR) of 6.6%.
To catch the upcoming wave of market opportunity, insurance companies rely a lots on sales agents and brokers to keep in touch with customers for lead prospecting, nurturing and conversion. One of our leading insurance client won 'Intermediary of the Year' from BENCHMARK MPF of the Year Awards which recognizes their sales agents and brokers that excel product knowledge, technology application, relationship building and marketing techniques better than others in the industry. The remarkable achievement which shows this leading insurance company does place a value on improving customer engagement as well as sales agent management.
Sales Agent's Dilemma in Building Customer Relationship
Although the popularity of online self-service insurance has risen nowadays, the majority of Hong Kong citizens still want to seek assistance from insurance sales agents because they hope to enjoy a worry-free claiming process by direct interaction and enquiry with their sales agents. As a consequence, sales agents are heavily occupied by existing clients while they also have to explore new business opportunities. Unavoidably, insurance sales agents are hard to have an instant response in answering every client's message with the traditional practice, and the lack of immediacy follow-up may cause a possible loss of relationship or even a business.
Create Breakthrough on Sales Agent Management
In order to address such pain-point existing for decades, this leading insurance company acts as a pioneer in reforming the ecosystem of sales agent management by adopting marketing automation technology.
By using RADICA's one stop marketing automation platform, the marketing team can easily roll-out an eDM promotion to their relevant database with specific segmentation. In our client's anniversary campaign, for instance, once any prospect feels interested to the incentives, he/she can easily get the offer by just clicking a button in that email. This action will thus automatically trigger a follow-up email notification to alert the delegated sales agent in minutes. The sales agent can then take initiative to schedule an appointment with those high-potential prospect as "low-hanging" fruit at higher priority.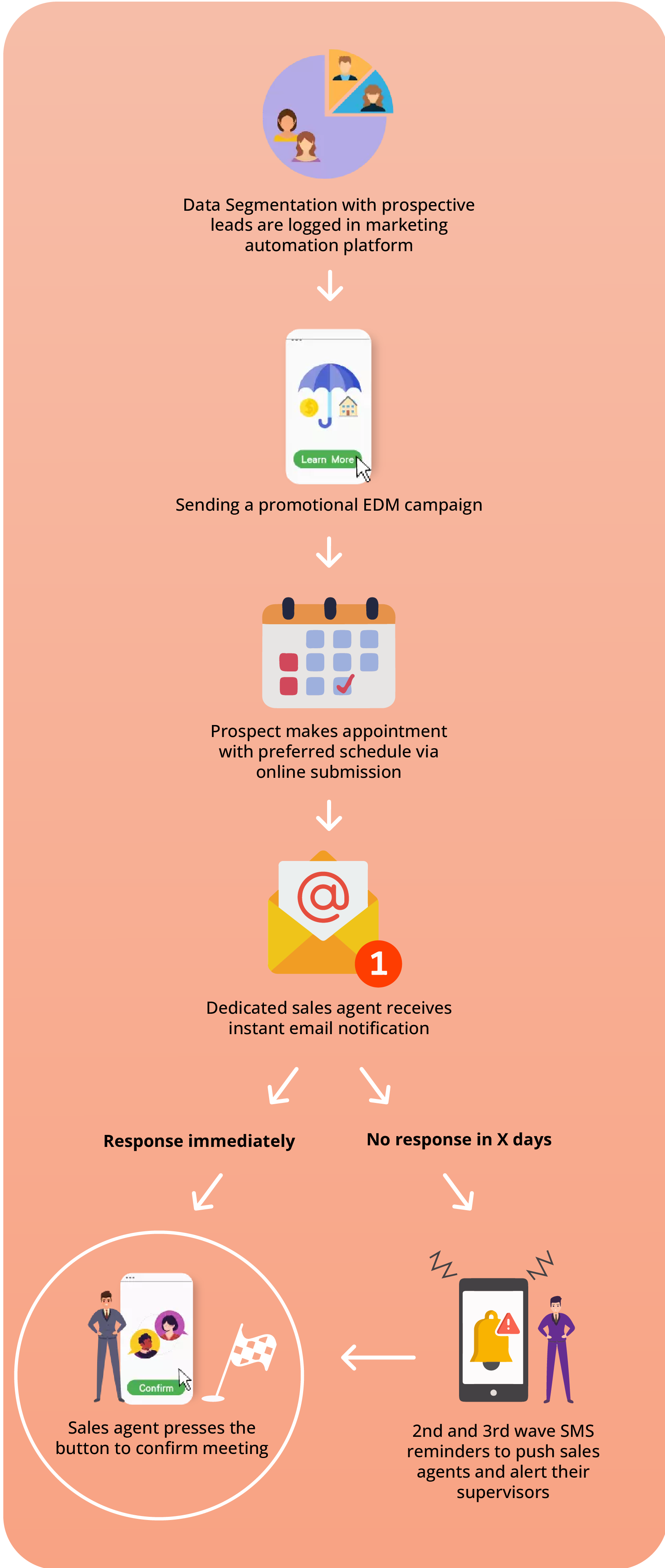 "In next step, we are exploring to optimize the value of triggered actions in order to bring the journey to the next level. Our platform is able to automatically generate a 2nd or even 3rd SMS reminder to notice the agent and insert a trackable URL in the message if the agent did not follow up it after X days. Alternatively, this 2nd or 3rd SMS reminder can also be sent to their supervisor as a last call message. This alert message can facilitate the supervisor to understand agent's performance more closely and pass the case to another agent when appropriate."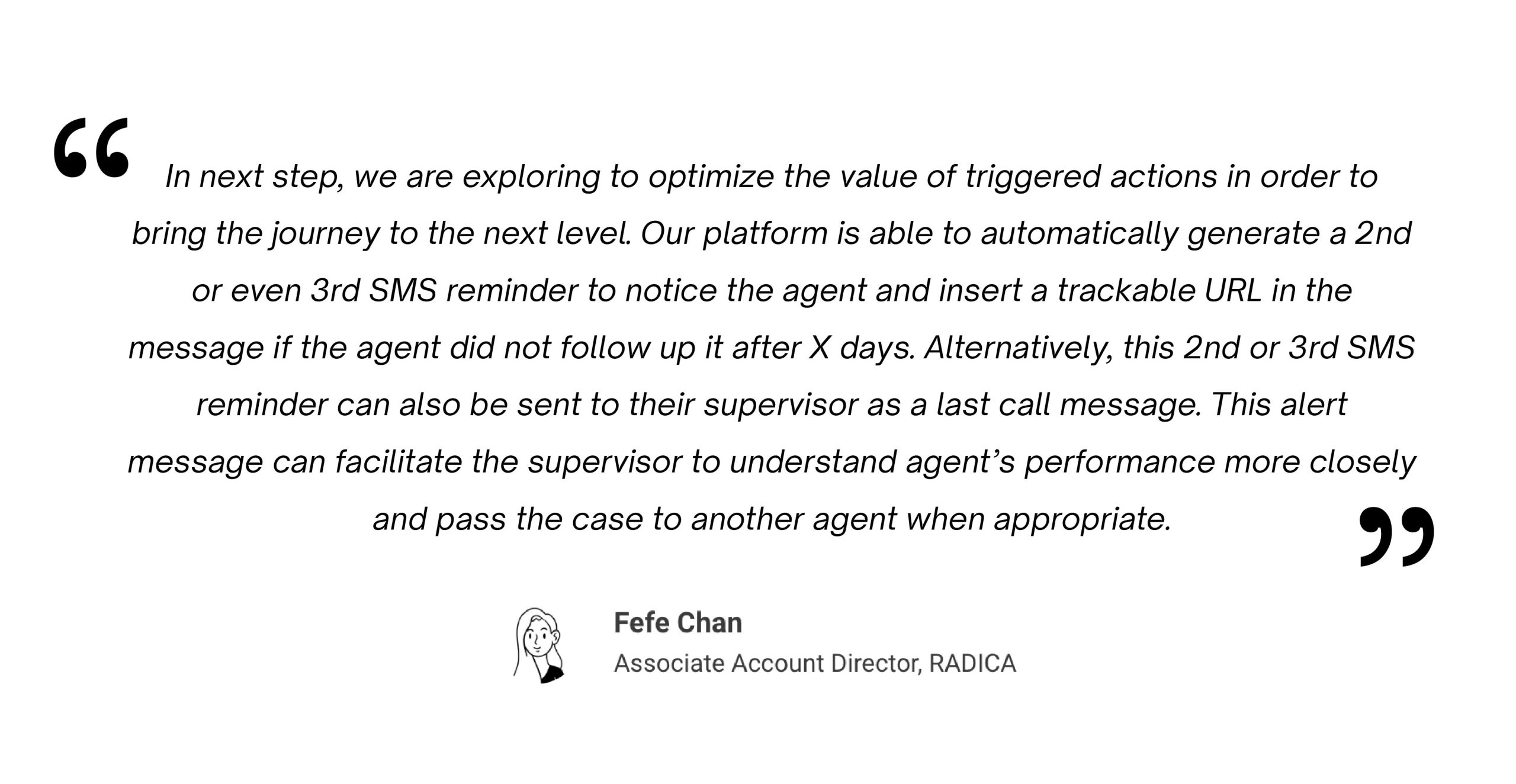 Prioritize Follow-up Action for Higher Conversion
Insurance sales agent used to be fully occupied by dealing with new enquires or follow-up claiming status for the existing customers at the same time. With a well-designed automation journey pre-set in advance, sales agent can easily prioritize follow-up action based on the emergency level of different enquires according to the timestamp. It also helps them to save a lot of time and effort to cold-call those relatively low-priority prospects. Moreover, the multi-waves notification acts as a crucial reminder for insurance sales agent without missing any important messages unconsciously. It shows that the response rate of sales agent has been increased to 3 times after implementing the automated journey. As a result, it constructs a more organized environment for sales agent in handling enquiry, and stay focus on higher-value lead nurturing for higher conversion.
Manage Different Sales Agents' Performance with Data
On the other side, the automatic journey can facilitate management to have a better assessment of different sales agents' performance. The activities of different sales agents during the journey can be tracked in real-time, including their response rate, average response time and total number of enquires answered. Therefore, the management is much easier to evaluate monthly performance of each sales agent by reviewing the dashboard report, and adjust rewarding system more effectively for the good performers.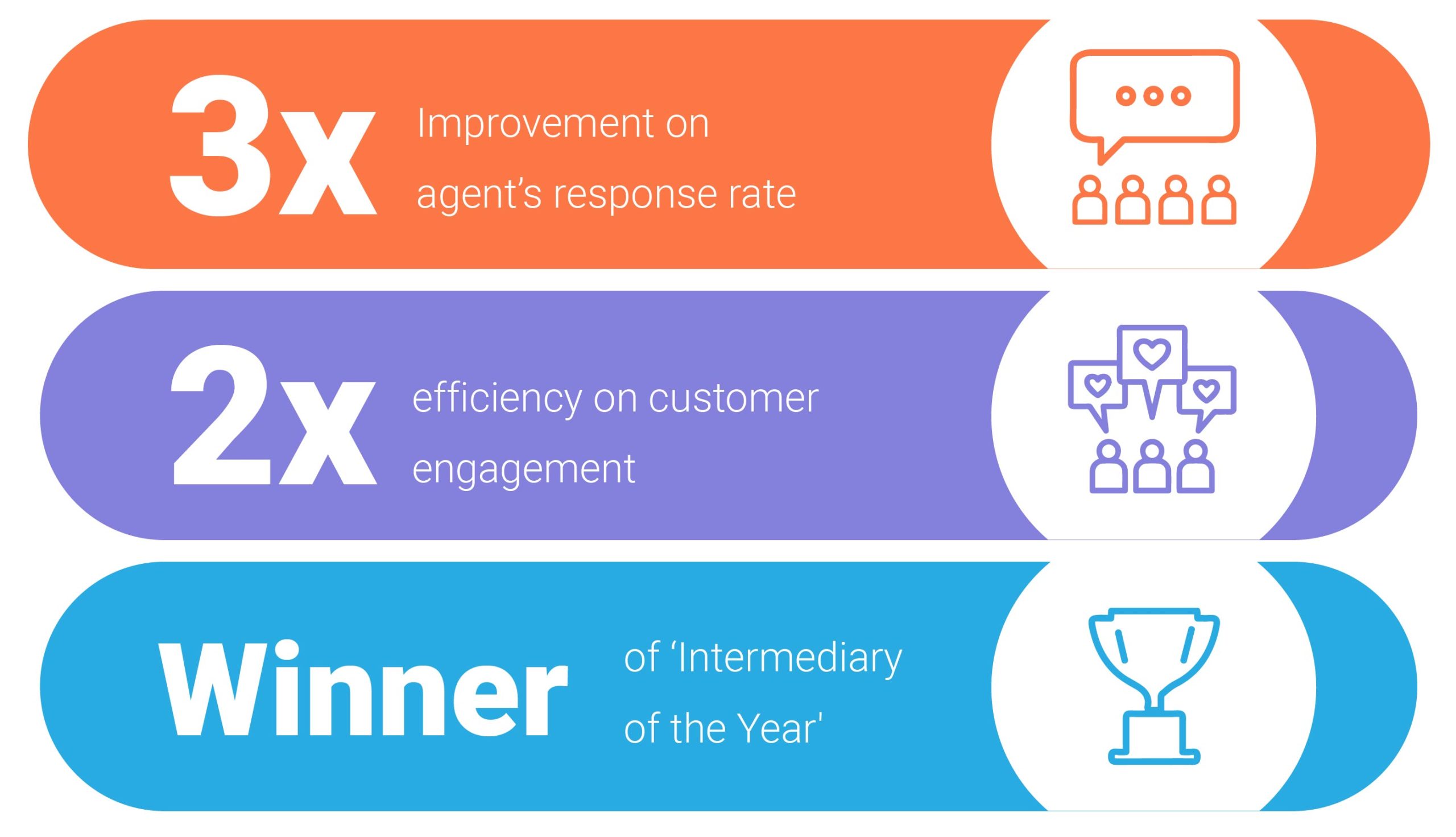 Use this information as a foundation and change for the better.
Do not fear to reach out for more advice because we are here for you!  
Get ready to find a professional email marketing company in Hong kong?
Radica as #1 All-In-One Email Marketing Automation Platform can ease your concern.