The Role of Marketing Automation in Digital Transformation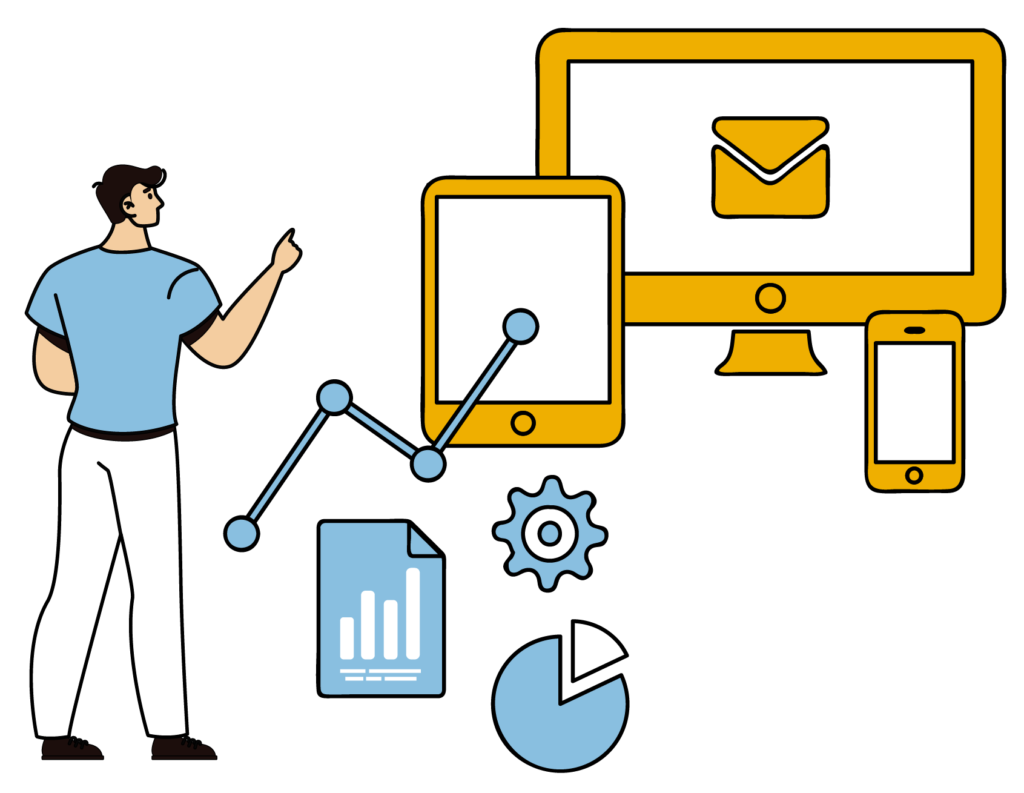 FREE SIGN UP TO OUR LATEST E-TIPS FROM RADICA
And Grow Your Business Online Quickly and Efficiently!
Once a niche part of an organization's online marketing strategy,
marketing automation
has become one of the most crucial components in any digital transformation journey. In this article, we are going to dive into the leading marketing automation benefits, the ins & outs of digital transformation, and the ways you could leverage both to skyrocket your company's growth.
What is digital transformation?
Digital transformation has become a strategic priority for many of today's enterprises. It's about more than delivering digital services faster and cheaper and driving incremental gains from digital technology investments. Through the use of analytics, cloud, mobile and IoT technologies, marketing automation systems, and third-party services, organizations combine new business models with visionary approaches to design the customer experience and optimize their operations and product lifecycles to transform their businesses.

Digital transformation examples range from mobile applications, improved connectivity, buy online & pick up in-store to AR capabilities to try on make-up products, clothing items, or even pieces of furniture.
Why do we need digital transformation?
Digital transformation is about creating a new way of thinking about business rather than simply implementing technology solutions. It's about making fundamental changes in how we operate as companies—in other words, changing our business model rather than just our business processes. It's not simply digitizing existing practices; it's rethinking how we do things by leveraging technology to create new ways of working.

The power of digital transformation lies in its ability to drive change across the entire organization—it seeks to transform every process, affect every interaction with customers and competitors, and disrupt every aspect of the status quo. By embracing digital transformation, companies can truly harness the power of their data assets, which will allow them to improve decision-making, grow their bottom line and gain a significant competitive advantage.
Why marketing automation is essential for your digital transformation journey?
Marketing automation is an essential facilitator of digital transformation. It can drive big data insights and personalization throughout the buyer's journey while removing the need for manual input when it comes to repetitive tasks. By automating lead generation, nurture and conversion, organizations can free up time and money to be spent on more strategic initiatives that will directly impact revenue growth. The shift to digital is no longer a choice; it's a mandate.
To clearly grasp the marketing automation benefits, let's have a look at some industry statistics:
• 80% of companies have seen an increase in leads via marketing automation;
• 77% of marketers relying on marketing automation tools reported growth in conversions;
• 80% of marketers believe their success is facilitated by marketing automation.
Marketing automation examples include automated personalized emails that have been proven to generate 320% more revenue compared to standardized emails. Such tools streamline the process of capturing leads, nurturing them and turning them into sales-qualified leads, eliminating the need for human input and allowing your marketing team to focus on more creative tasks.
How to successfully implement marketing automation capabilities to achieve digital transformation?
Create measurable content strategies
Achieving digital transformation requires focusing on the customer and understanding their behaviors, preferences, and expectations. Marketers can achieve this level of insight by combining content with analytics. When considering an audience for your campaign, it can be easy to focus on demographics: gender, age, profession, income level, and place of residence. However, it's also important to consider psychographics—what motivates that person? What are their interests? What type of content do they want to consume?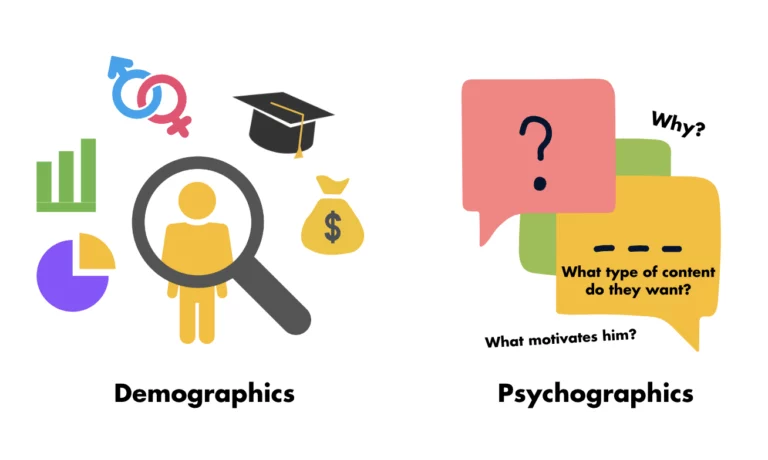 For example, say you're trying to reach millennial women with a message about your travel insurance. Knowing that this demographic is often prone to spontaneous and frequent trips (and potentially more likely to book a flight spontaneously than other demographics), you could create a series of blog posts about the best places to travel for specific occasions—researching the most popular destinations among millennials over the past year and writing blog posts around them. This will give this demographic information they need when they need it most—when they're deciding where they want to go next.
Using data from Purchased Lists and other 3rd party data sources such as Google Analytics and Facebook Pixel data, you can create highly targeted email campaigns that speak directly to the consumer at the moment she's most prone to making the purchase.
Create customer touchpoints
One of the essential parts of this process is identifying and measuring your customers' touchpoints—specifically, the digital touchpoints that you want to engage with. One way to do this is by creating a customer journey map, which allows you to analyze each stage of a customer's relationship with your company or brand, from initial contact through purchase and beyond.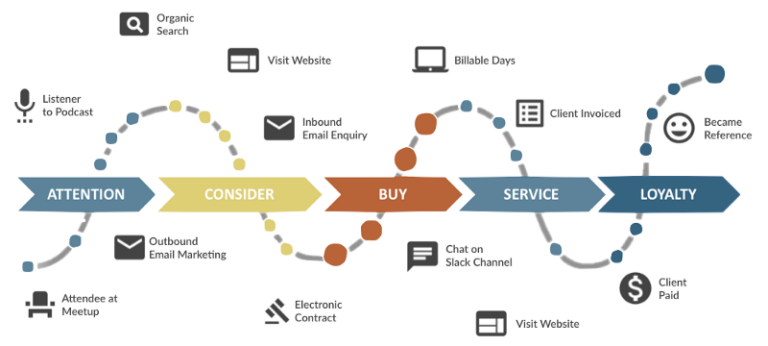 Rittman Analytics – Customer Journey and Lifetime Value Analytics
The customer journey map will also help you identify new opportunities for digital touchpoints as your business grows and changes. For example, suppose automated emails are part of your current marketing automation system. In that case, you might be able to use that as a jumping-off point for other forms of automated communication, like chatbots or text message marketing.
Generate relevant messages
The first step to marketing automation is collecting data. With a good set of data, you can create relevant segments of customers and start sending automated messages that truly appeal to them. Some marketers prefer to receive feedback after the campaign is over, but the best way is to include a call-to-action in the email that asks people to reply with their thoughts on the message they received. This will help you create better-targeted campaigns in the future.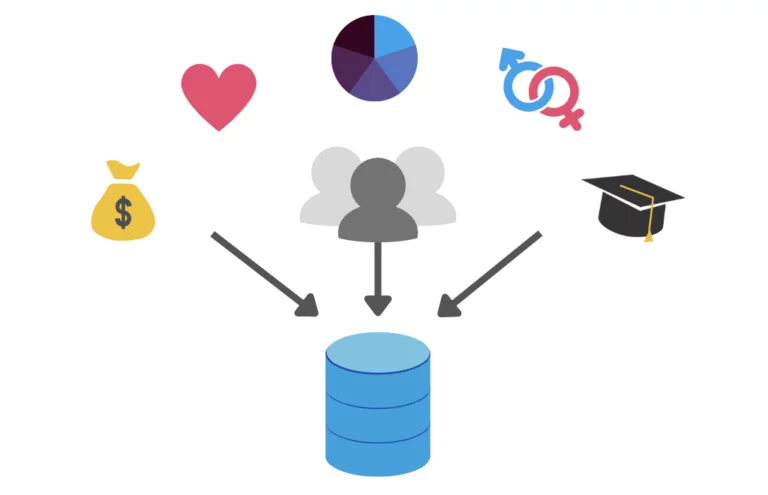 One thing to remember is that the sales process is not linear, so you need to be flexible in how you interact with potential customers. It's essential to listen to your audience, understand their needs and goals, and tailor your content accordingly.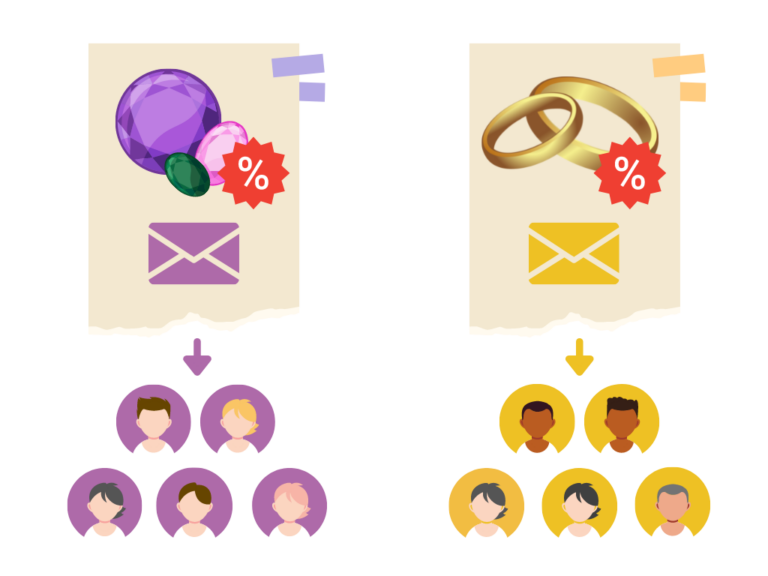 Tailor-made Email for different customer with different Content
Marketing automation provides companies with unique consumer experiences by individualizing their marketing messages. If you know that your potential customer is highly likely to convert, it makes sense to give them a message or offer tailor-made for them. Automation accomplishes this through a combination of the creation of custom consumer profiles, the use of dynamic content, and on-demand messaging. Digital transformation is about making significant shifts throughout your organization or operation to ensure that your business is future-ready for a rapidly changing digital world
At Radica, we specialize in creating tailored marketing automation solutions that enable our clients to execute their marketing strategies successfully. Check out our dedicated marketing automation section, and feel free to contact us anytime.
Get a Free Personalized Demo
Learn how RADICA platform can help grow your business with consultation
Get ready to find a professional email marketing company in Hong kong?
Radica as #1 All-In-One Email Marketing Automation Platform can ease your concern.
RADICA is a Hong Kong leading email marketing solution provider dedicated to accelerating revenue and maximizing customer connection with customer engagement solution in B2B, B2C and E-commerce industries. With RADICA's advanced onmichannel marketing automation platform RI+, it is much easier and effective to spread out cross-channel messages with automated and personalised journey, even with high volume within short period of time. Our clients ranging from luxury, banking and insurance to food and beverage like Chanel, BEA, LEVI's, Chow Sang Sang and Starbucks. Since 2000, RADICA as the leading email marketing and CRM agency in Hong Kong have focused on growing the value of their customer database by making wise use of data analytics in direct marketing. Learn more Radica Systems Limited at www.radicasys.com.