ChatGPT: A Game Changer for Insurance Industry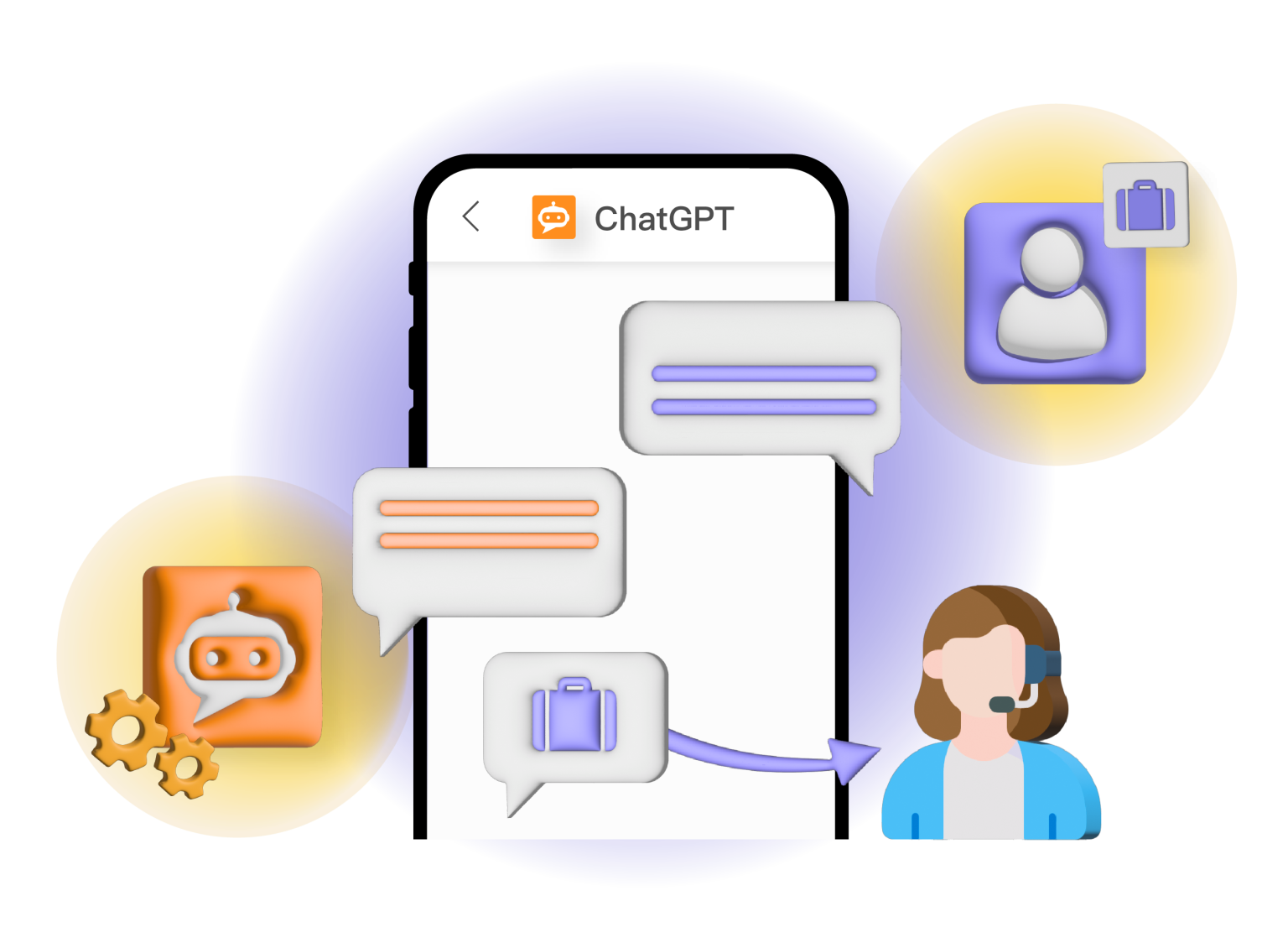 FREE Sign Up to our Latest E-Tips from RADICA
And Grow Your Business Online Quickly and Efficiently!
Do you know how long does a software need to reach 100 million users? It took Facebook 4 and a half years and 5 years for Twitter to hit that number, while ChatGPT has already accomplished this achievement in just 2 months. Crazy right?

ChatGPT is an artificial intelligence program whose name stands for "chat generative pre-trained transformer." It provides an automated response system both in written form, such as emails or text messages. With its automated conversational system, companies have discovered how valuable it is and starting to apply this trending tool on different situations.

Can you imagine what kind of benefits could be carried out in this rapidly evolving insurance industry with the support and development of technology. ChatGPT is one such service that is believed to revolutionize how companies interact with customers and influence the business model. Buckle up and let me take you explore this brand new experience!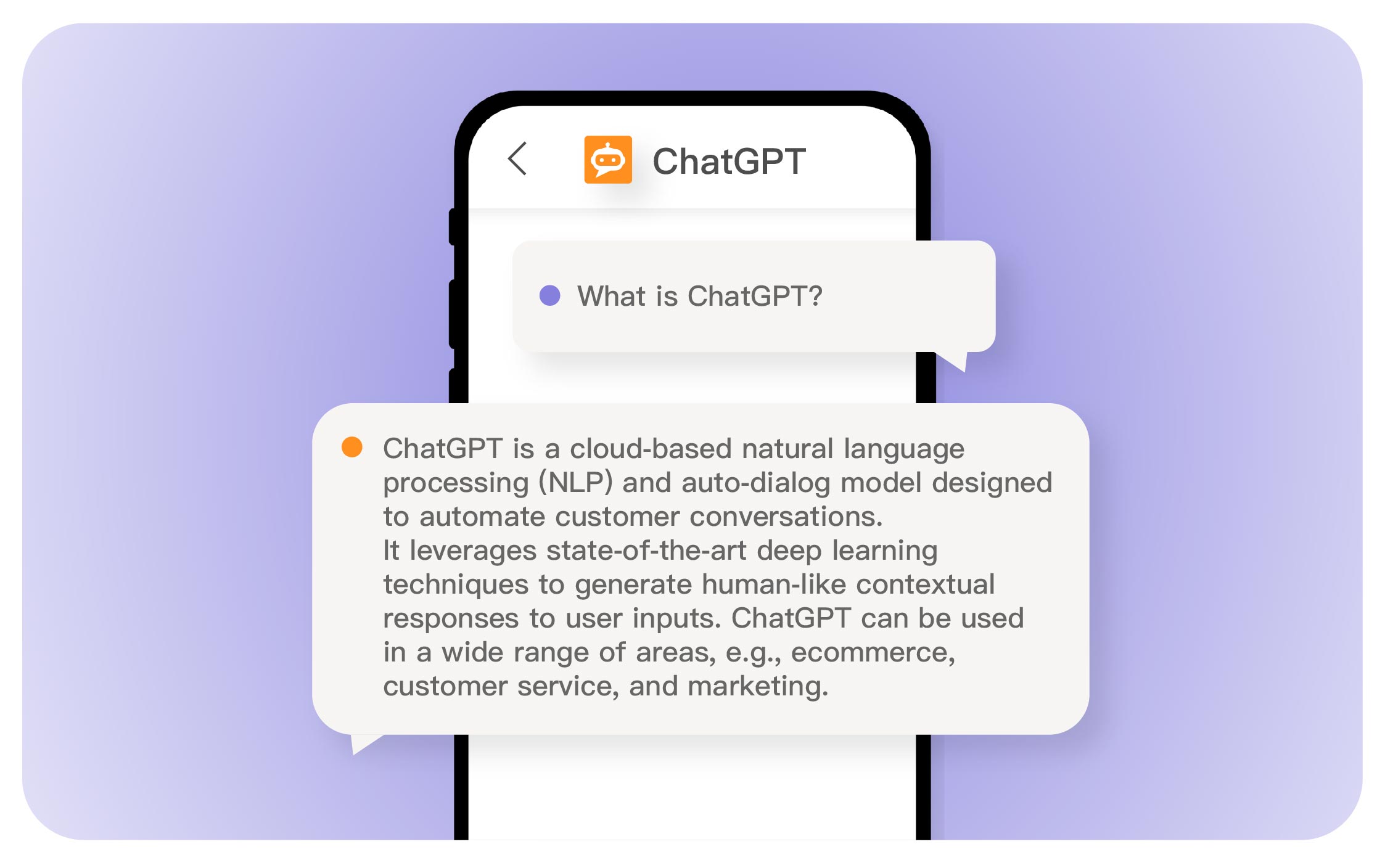 Immediate response to improve customer satisfaction:
ChatGPT technology offers advantages in many areas of insurance communications. For instance, it enables insurance agents to respond advice quickly to customer inquiries without heavily rely on human labour. According to Insurance Journal, it has stated the fact that insurance shoppers consider "timeliness" to be the most important differentiator when buying insurance. In this case, insurance industry can use ChatGPT to improve customer satisfaction by making the process faster and even more personalized as it can gather information on clients' preferences and utilize it to tailor product and content recommendations to suit specific user requirement. By doing so, it requires insurance companies to enter the data they own and implement with automation system to work on segmentation and targeting without spending extra cost and time.


Do you know how cool it would be if we can actually combine ChatGPT and marketing automation together? Imagine… ChatGPT can detect any keywords when customers ask about any insurance's plans, then it will automatically categorise into different customer lists with their interested product category. Finally, it will finish off by triggering a journey with the use of marketing automation to send relevant promotion plans to the right group of customers. However, ChatGPT is just a generative AI, which means it can only generate text, images, and media instead of performing action. By leveraging marketing automation with ChatGPT, marketing automation can base on the responses to automatically trigger a campaign.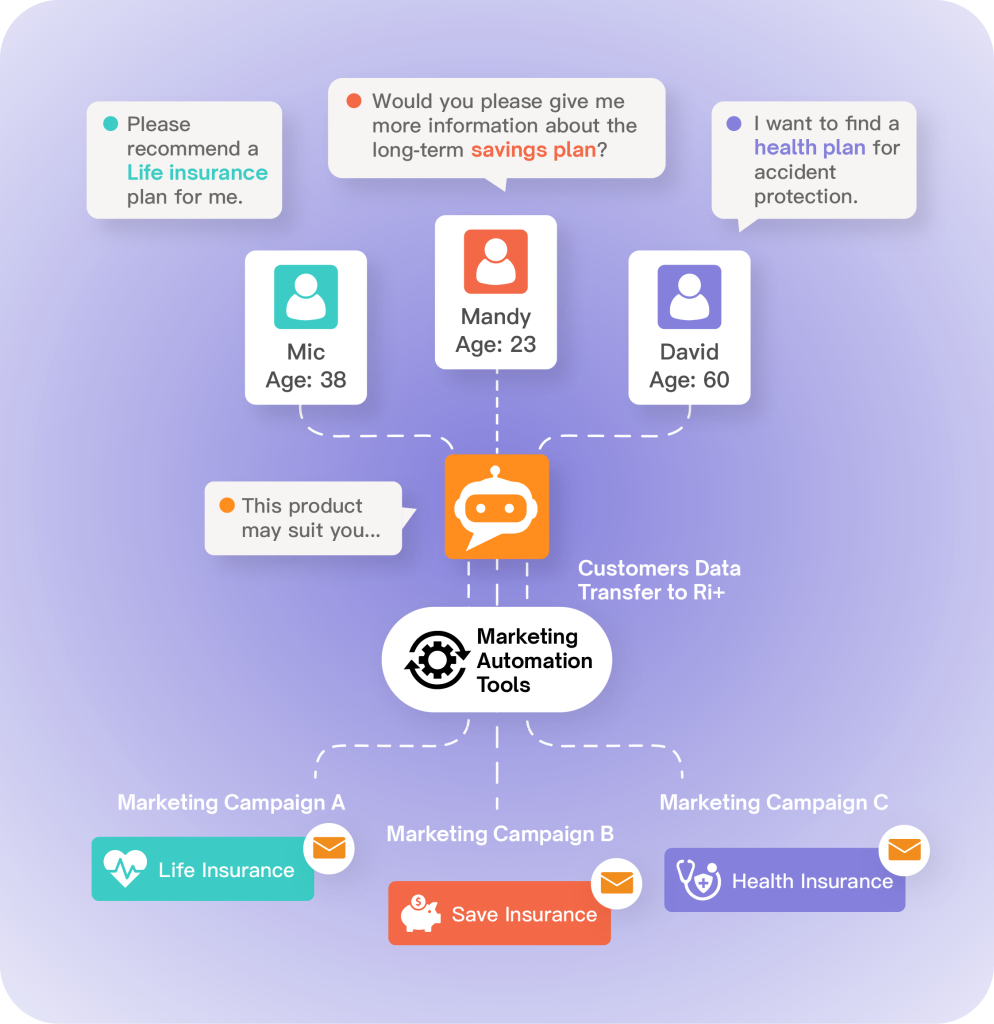 Create the right content with no efforts:
It has been mentioned that ChatGPT can basically reply to any question people ask as long as it makes sense. Let's do an experiment to see how ChatGPT reply regarding to an insurance topic. For example, you can just give order like " Write me an email marketing campaign for medical insurance plans" then you will have the content straight away. BUT!!! Don't completely rely on it, you still need to fine-tune the details yourself as it just makes your work easier not take over from your hand.
Improve efficiency at the workplace and minimize conflicts:
ChatGPT can also help insurance agents to increase their efficiency. By automating mundane processes, it can provide customers' information right away and help insurance agents to understand customers needs promptly. Besides, one of the uses of ChatGPT is for assigning tasks to the right agent based on competencies, availability and workload by integrating with training algorithm, which can find patterns in the data that map the input data attributes to the target. This helps to prioritize tasks so agents can focus their attention on high-priority tasks that need their immediate attention while keeping the lower priority jobs in an organized queue for later completion, this allows agents to save more time and finish their tasks on time without down falling their work quality but also increase a higher productivity.
Now you might say "Hold on! Isn't this what WhatsApp business can do? What's so special?". The difference is ChatGPT can be applied on various channels and not just limited by one. Besides, the reason why WhatsApp business can handle such task is because its execution is based on a pre-set rules or pattern. But the beauty of ChatGPT is it can actually analyse agents' data especially the closing deal rate of each product so it can assign the most suitable agents to handle different clients' needs.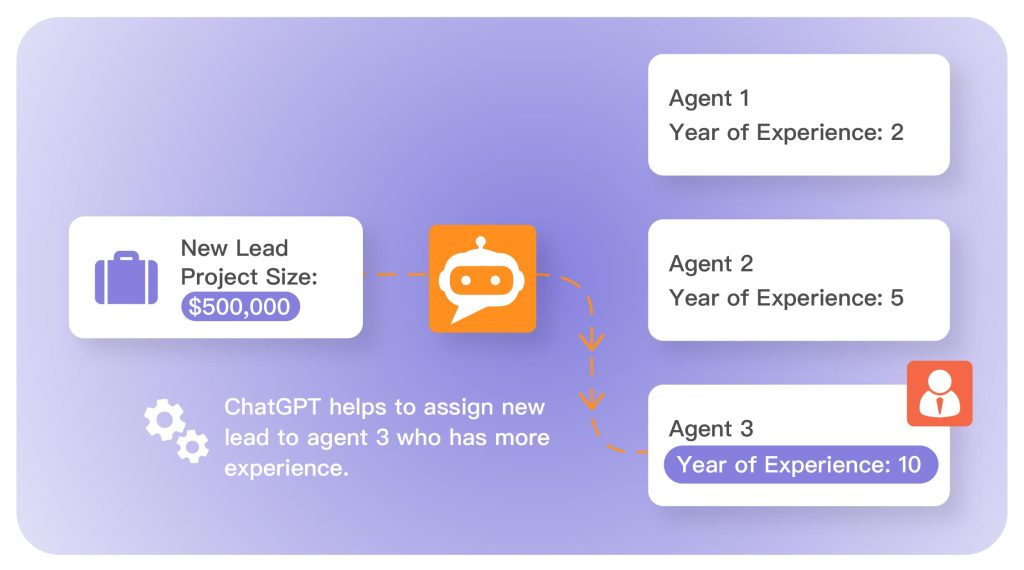 To conclude, ChatGPT is a great tool of data-driven conversation technology that enables users to ask any questions they want and will receive a pretty complete answer. But bear in mind that since ChatGPT has just been released, which is still in "germination stage" and it might output incorrect or irrelevant answers, so people should take this factor into account and use ChatGPT wisely. Furthermore, a lot might ignore the fact that ChatGPT would reply you the answers it thinks it's correct. Be caution people, if people heavily rely on ChatGPT and unquestioningly accept its answers may lead individuals to become overly dependent on the AI model, potentially inhibiting the development of their own critical thinking skills required to determine the rational answer, which could result in a compromised ability to make sound judgement.
However, there is no doubt that this new technology is changing our perspective on the business world as well as various aspects of life, things are evolving and surely there will be a whole new future waiting for us, this is definitely a game changer.
Get ready to find a professional email marketing company in Hong kong?
Radica as #1 All-In-One Email Marketing Automation Platform can ease your concern.
RADICA is a Hong Kong leading email marketing solution provider dedicated to accelerating revenue and maximizing customer connection with customer engagement solution in B2B, B2C and E-commerce industries. With RADICA's advanced onmichannel marketing automation platform RI+, it is much easier and effective to spread out cross-channel messages with automated and personalised journey, even with high volume within short period of time. Our clients ranging from luxury, banking and insurance to food and beverage like Chanel, BEA, LEVI's, Chow Sang Sang and Starbucks. Since 2000, RADICA as the leading email marketing and CRM agency in Hong Kong have focused on growing the value of their customer database by making wise use of data analytics in direct marketing. Learn more Radica Systems Limited at www.radicasys.com.