Harnessing the Power of Marketing Automation and Customer Data Platforms for Business Growth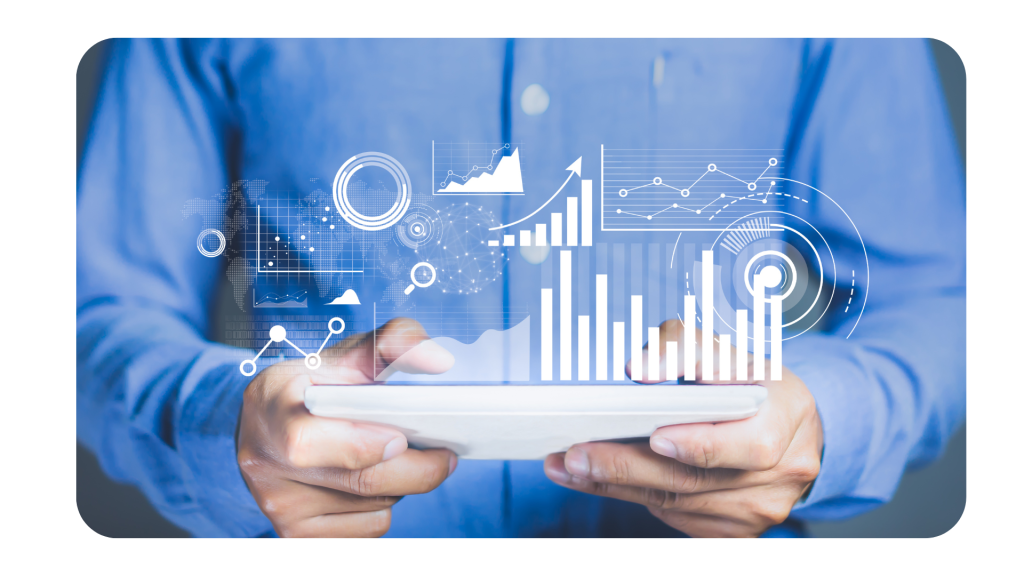 Why Marketing Automation and Customer Data Platforms are the Perfect Duo?
In today's fast-paced and competitive business landscape, companies need to make data-driven decisions and adopt innovative strategies to stay ahead of their competitors. Marketing automation (MA) and customer data platforms (CDPs) have become essential tools for businesses looking to grow and achieve their goals. In this article, we will explore the relationship between marketing automation and CDPs, along with statistics that demonstrate their effectiveness in driving business growth.
Key Statistics: The Impact of Marketing Automation and CDPs on Business Performance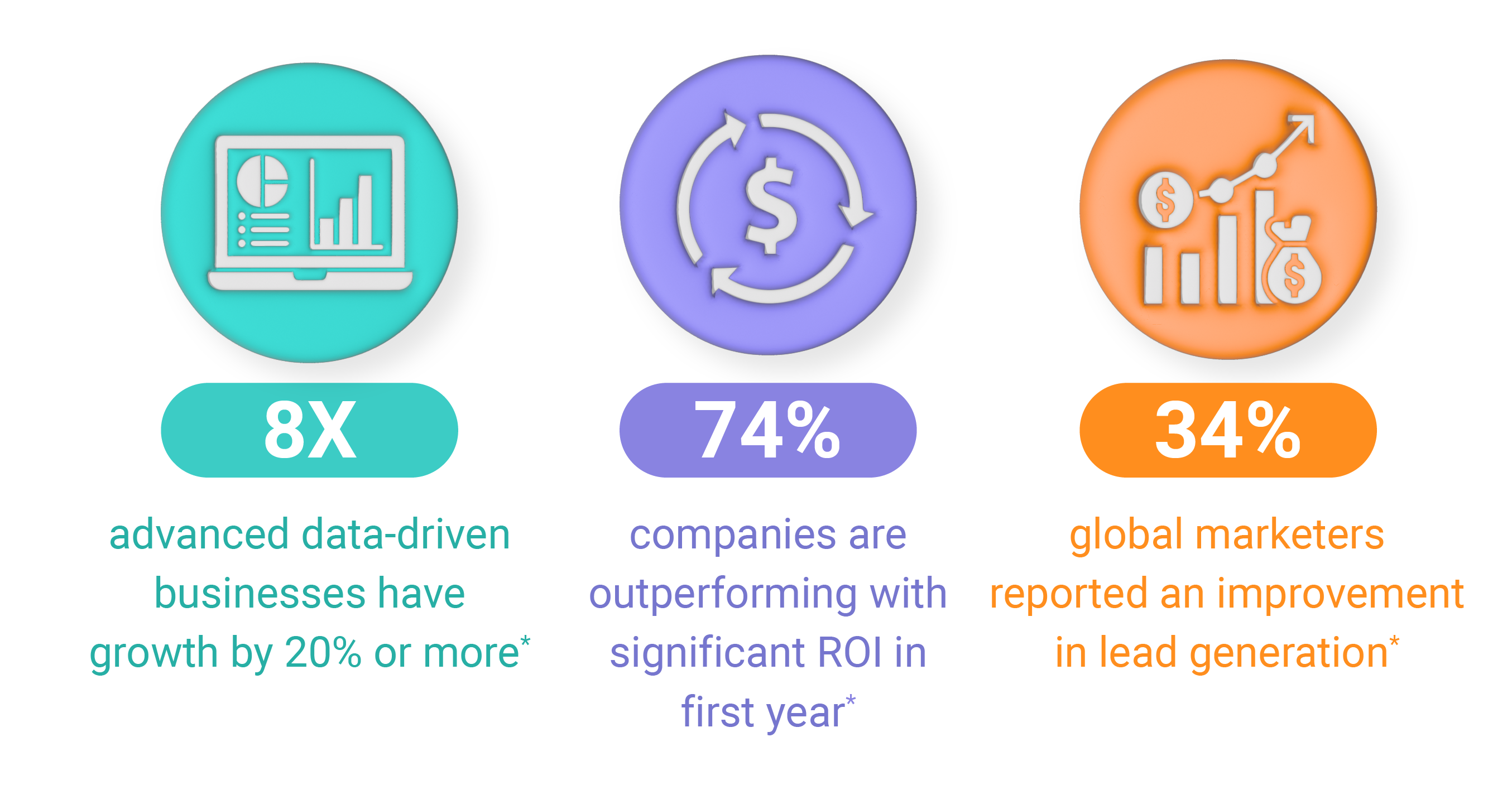 How the Powerful Duo Benefits your Business Growth?
CDP is a centralized system that collects, organizes, and analyzes customer data from various sources, such as websites, mobile apps, email campaigns, and customer relationship management systems. The primary goal of a CDP is to create a unified and comprehensive view of each customer, which can then be leveraged to deliver personalized marketing messages and improve customer experiences. By integrating CDPs and marketing automation, businesses can unlock new levels of efficiency, personalization, and growth. Here are some key benefits of this powerful combination:
· Data enrichment and accuracy: The API integration between CDPs and marketing automation platforms allows businesses to streamline data integration, ensuring that customer information is consistently updated and readily available for marketing initiatives. By combining the robust customer profiles created in a CDP with the extra data points sourced from form submissions and email interactions in marketing automation tools, marketers can leverage a comprehensive and up-to-date view of their customers. This integration increases the efficiency and effectiveness of marketing campaigns by targeting the right customers with the right message at the right time.
· Dynamic content: CDPs and marketing automation platforms work in pair to enable businesses to deliver dynamic content and experiences to a large number of customers. CDPs collect and organize customer data, providing a single source of truth for marketing teams, while marketing automation tools use this data to execute multiple sets of content. Such as an e-commerce company discovers insights in their product recommendations, email subject lines, and website content based on customer data captured in CDPs. After that, the company can implement the ideas in the marketing automation and create dynamic content in an automatically way. This synergy enables businesses to create customized experiences for each customer, driving engagement and increasing conversion rates.
· Lead scoring and nurturing: The relationship between CDPs and marketing automation platforms allows businesses to develop sophisticated lead scoring models that prioritize high-value leads. CDPs can precisely segment customers with scores based on their demographic information, behaviors, and preferences, while marketing automation tools can use these segments to deliver targeted campaigns. For instance, a B2B company utilizes the CDP to identify which leads are most likely to convert based on their past interactions with the company, such as purchase history, average time spent reading emails and responding the company's emails etc, then automatically sync the contact list to marketing automation platform for sending personalized content to nurture the high-value leads. This integrated approach ensures that marketing messages resonate with the right audience, maximizing the return on investment for lead generation efforts and improve conversion rates.
· Cross-channel marketing: Businesses can enhance customer engagement by creating seamless and consistent experiences across multiple channels, leveraging both CDPs and marketing automation tools. For example, a travel agency discovers customers' channel preferences based their past activities recorded in its CDP. Later, the agency can import the data to marketing automation platform to send personalized messages, such as emails, SMS, and WhatsApp notifications, which tailored to customers' travel preferences and past bookings. By utilizing preferred channels, the company increases not only the effectiveness of its marketing campaigns but also fosters stronger customer relationships to stimulate repeat purchase.
· Advanced analytics and reporting: The connection between CDPs and marketing automation platforms enables businesses to measure the impact of their marketing activities and make data-driven adjustments. CDPs provide a holistic view of customer data, while marketing automation tools track the performance of individual campaigns and channels. For instance, by syncing the CDP to marketing automation platform, an e-commerce company can extract marketing campaigns and channels performance, and to identify trends in customer behavior. By analyzing the data in conjunction, businesses can identify which marketing efforts are yielding the best results and optimize their strategies accordingly. This closed-loop approach ensures continuous improvement and growth for the organization.
The duo of marketing automation and CDPs creates a powerful synergy that drive significant business growth. The above statistics and examples clearly show that businesses can save time and resources in handling data, improve customer engagement, and make data-driven decisions that optimize their marketing strategies by leveraging these tools together.
RADICA has partnered with Tealium, a leading international customer data platform, to offer customized solutions, extensive industry expertise, and exceptional customer service across all industries. We're here to help you succeed.
*Source: Forrester, Tealium, Statista (Left to Right)
Get ready to find a professional email marketing company in Hong kong?
Radica as #1 All-In-One Email Marketing Automation Platform can ease your concern.