5 Proven Tips to Boost 30%+ Email Marketing Result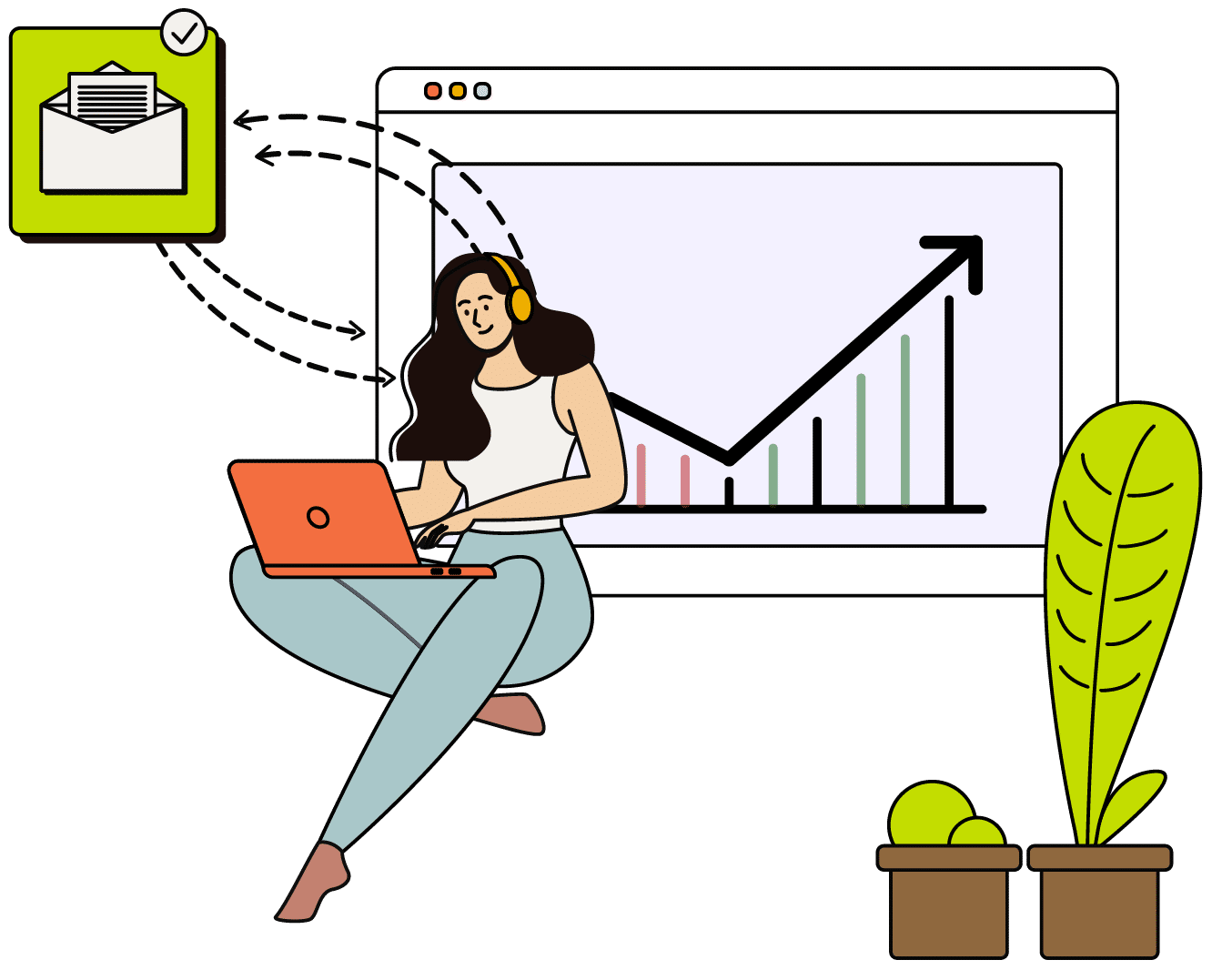 FREE Sign Up to our Latest E-Tips from RADICA
And Grow Your Business Online Quickly and Efficiently!
As social media marketing spikes in the recent decade, you may think email marketing is simply old-fashioned and dead. Nevertheless, being one of the traditional marketing tools, you still create email campaigns because of their low cost in nature. The low email open rates and click-through rates did not surprise you but verified your belief regarding the death of email marketing. It's time to stop now! The unsatisfactory statistics are an alert to your email marketing strategy that matters!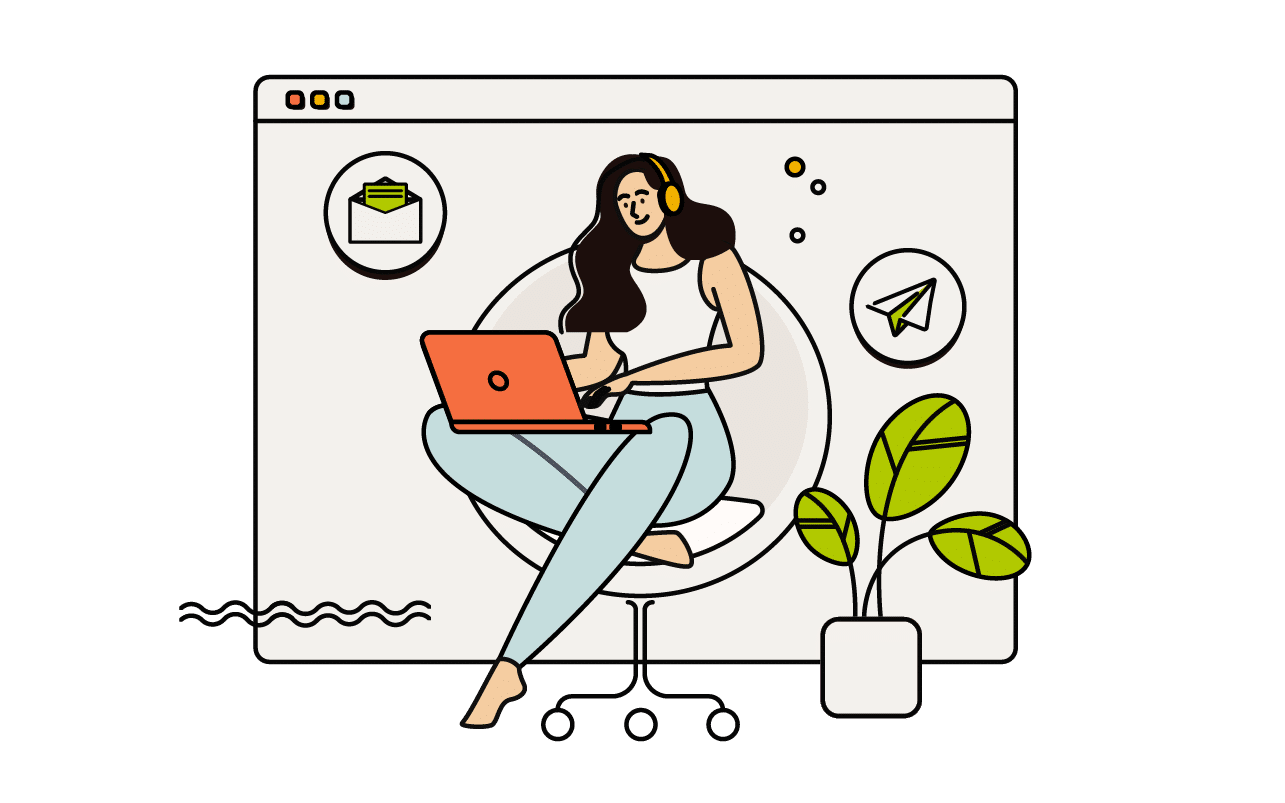 Despite the rise of social media marketing, email marketing is still one of the most important and effective ways to build long-term relationships plus intimate connections with your customers. According to Statista, global email marketing was valued at $7.5 billion in 2020 and projected to increase to $17.9 billion by 2027. On top of that, when choosing between social media and email marketing, 4 out of 5 marketer respondents from Litmus' research said they would rather give up the
former. It is never too late to fix your current email marketing strategies with the following 5 strategies we provide you. Before going into details, keep in mind one word throughout the reading process – DATA. These 4 characters play a primary role in the success of email marketing.
1 Content is King, Data is Queen
Digitalization has elevated customer expectations for valuable experiences to an unprecedented height. This makes personalization the start-off stage to prevent customers from turning away. Remember to do it right, and be smart. Personalization goes beyond name greetings. A good personalization email should be behavior-based, meet customer's needs, provide profound recommendations to solve initial problems, and is also fun to read. Accenture Survey shows that 91% of customers are more likely to shop with brands that recognize and offer relevant recommendations to them.
The natural skincare brand – fresh, made a perfect example in their 1st ever year-end membership point reminder campaign. It is not a simple point-reminder EDM. They made it a personal favorite end-of-the-year recap series to impress every recipient and included multiple global "fun facts" corresponding to the product. Besides refreshing the customer about their own most favorite product line and product type, took one step further by making their EDM more "human" with the store manager's name from the customer's most visited store, showing recognition to every single customer.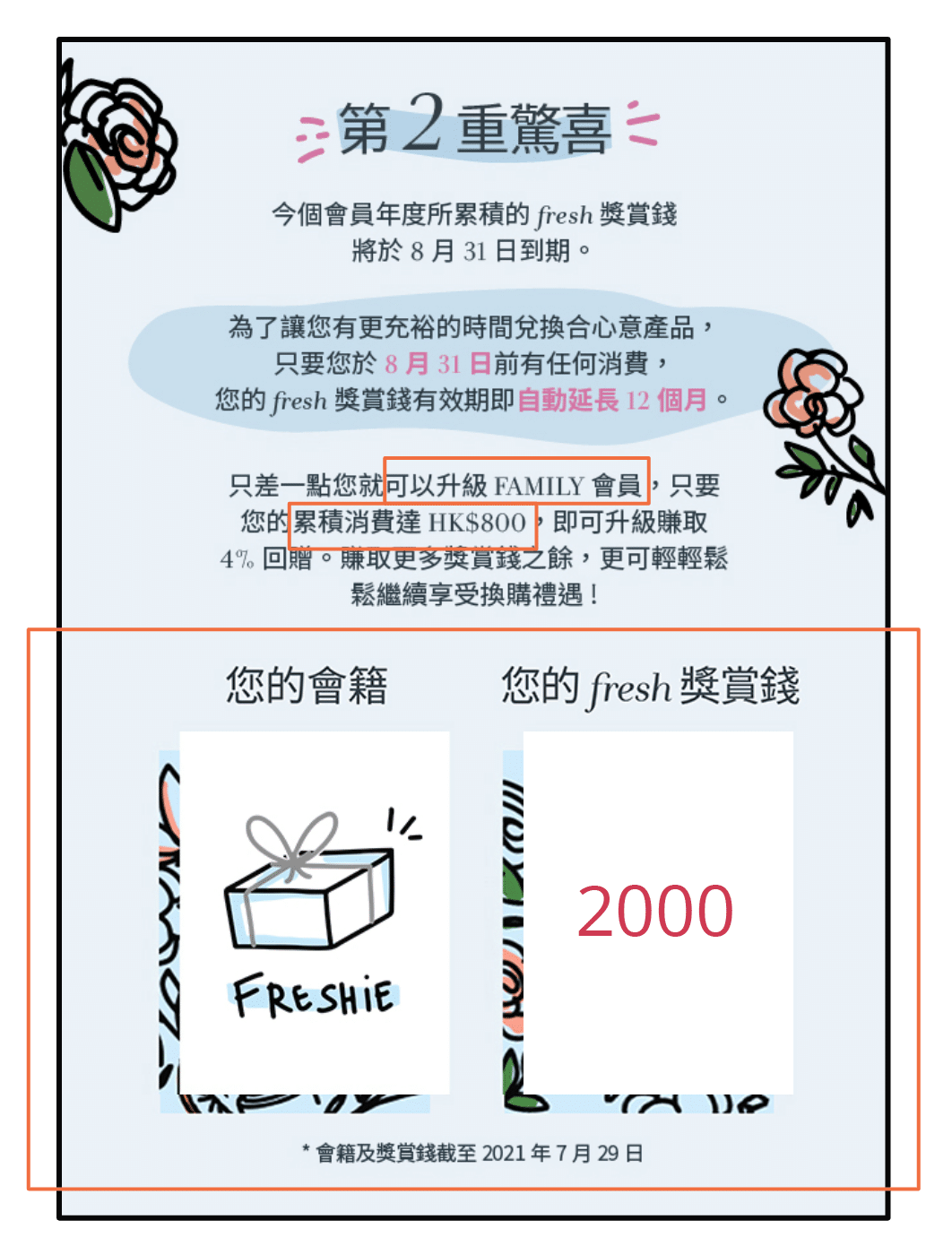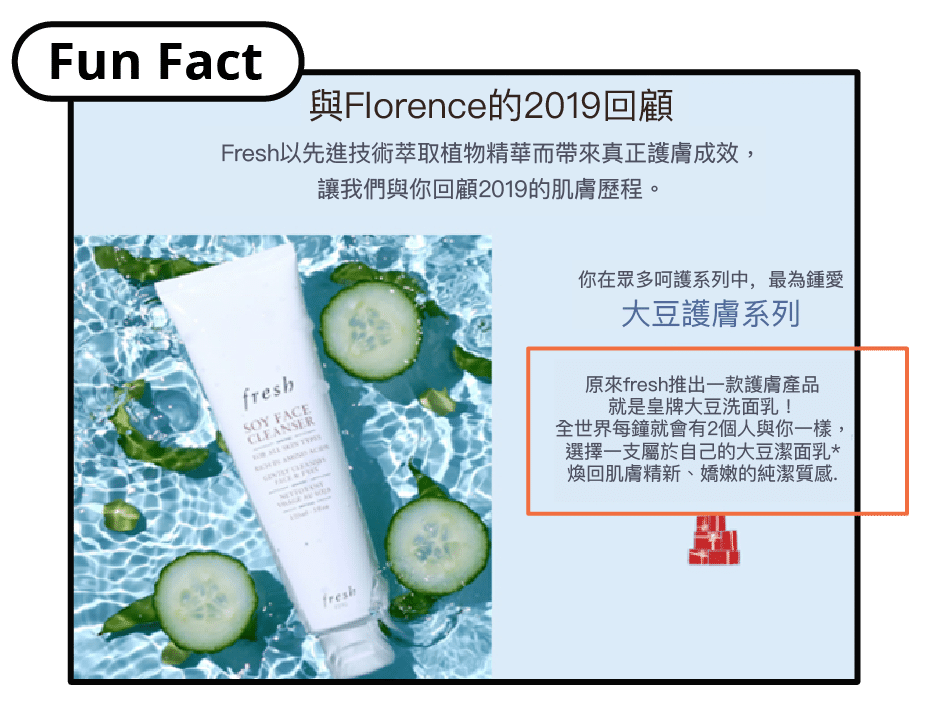 2 Create "Fun Facts" with Data Analytics
Personalization is powerful, but not in a solo way. It has to work with a buddy – Data Analytics. By leveraging your data analytics, you can understand every customer's needs and turn these insights into contextual content that drives engagement and intimacy. For instance, fresh's data shows that a particular customer has a preference for the Soy Face product line. They then deliver a fun fact saying the Soy Face product is purchased by 2 customers around the globe per minute as a personalization from insights. fresh has done amazingly with a simple fact. Short but something refreshing to catch customers' attention besides the promotion catalog.
Playing smart with your integrated data analytics can save you time and workload. Yet, bear in mind to pick the right data for the right EDM. More isn't always better, especially when you are overwhelmed by a gigantic data set. Focus on the essentials and only offer personalized experiences to match the needs. Do not worry about missing out on details because you can still guide your audience to approach you with reply buttons, websites, and social media links.
3 Multiple Dimensional Segmentation
A person can receive an average of 121 business-related emails per day; therefore, your content has to be relevant enough to the audience of different segments in order to stand out from their inbox. A Single-dimensional type of segmentation (such as grouping customers by demographics or behavior alone) is no longer enough to deliver attention-catching content to your audience.
Leading jewelry retailer Chow Sang Sang has generated over 20 different segments in their recent Wedding Campaign. They dipped in their database and categorized customers from multiple dimensions including but not limited to membership-tier class, purchase frequency, transaction amount, product purchased before, and store location. As mall tailor-made offer is delivered to audiences of each segment to excite them and purchase more for the extra incentives. It always works!
Putting data underpins its segmentation game rules, together with the support of a marketing automation engine to trigger out campaigns just in time, the Wedding Campaign achieved >20% sales growth alongside a 10% increase in the click-to-purchase rate.It is time for you to re-think your segmentation strategy again and how to make smarter use of data for better campaign performance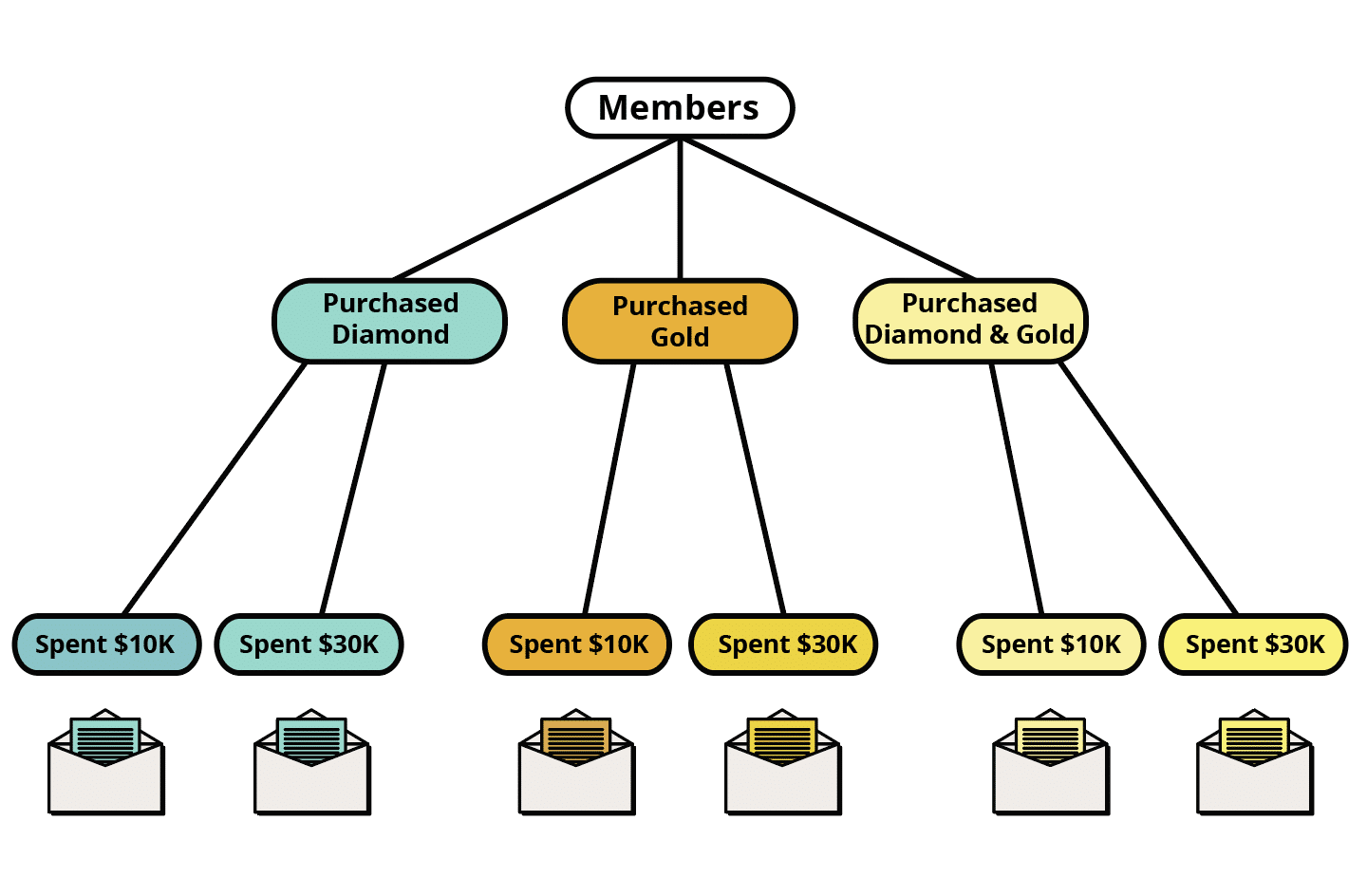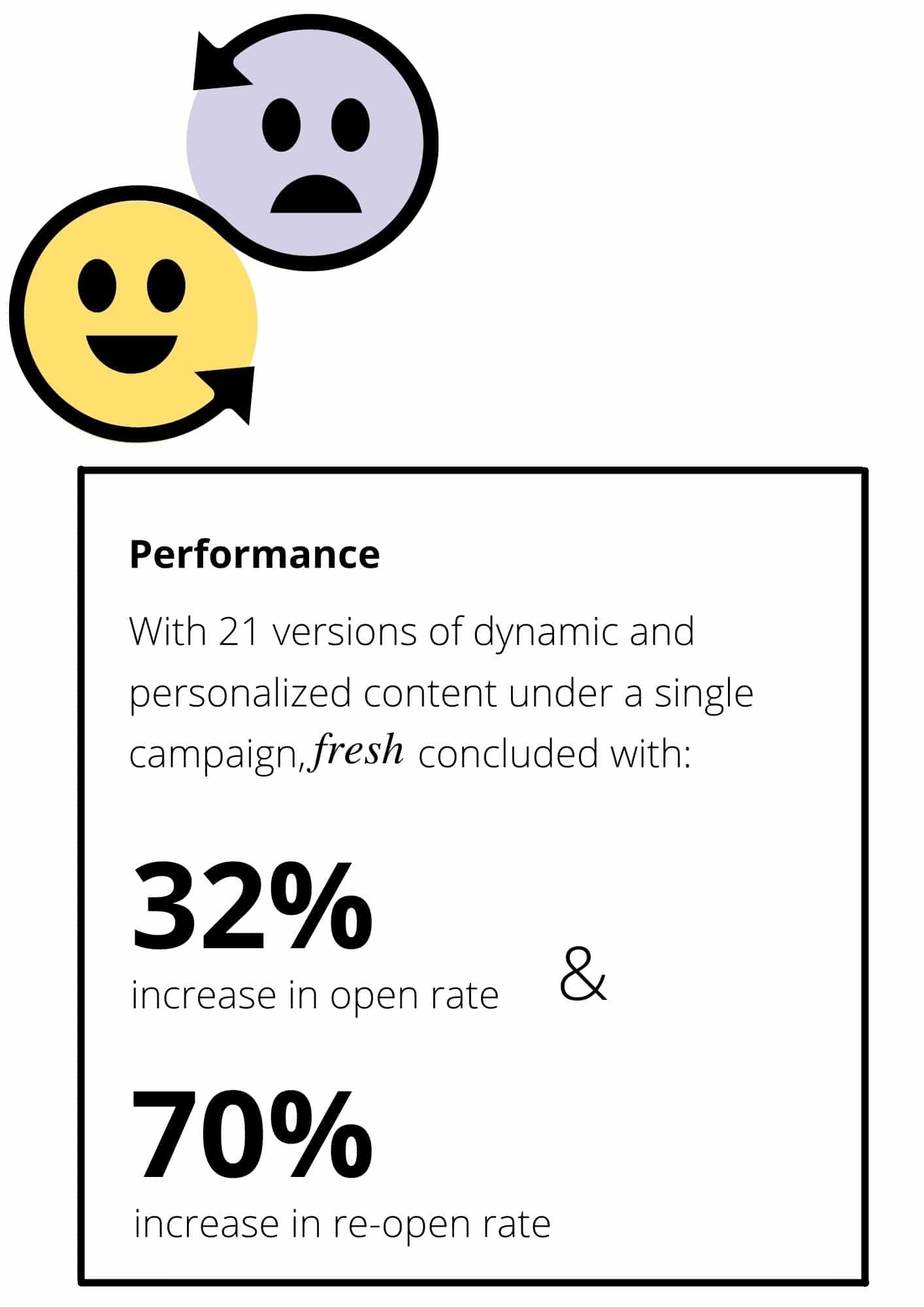 Some may have forgotten that email marketing is a form of a two-way conversation. It is not a broadcast station!
As a marketer, you build out experiences with automation and earn sweet revenues from your campaign or "email journey". However, be aware that customers may not treat email as a journey. Instead, all promotion, confirmation, festival greetings, or celebration emails are all micro experiences they receive from your brand. It is vital to highlight your value and put together emotional attachment by taking advantage of your supreme dataset.
When fresh members receive the end-of-the-year membership points reminder campaign, multiple personalized follow-up actions such as product redemption recommendations based only on their favorite product line, with the store manager's name of their frequent-visiting branch, are provided for their convenience. This tiny detail illustrates how fresh shapes a caring image and connects promotional content with their audience's daily skincare experience.
Be ready to test and change. Conduct tests and see which style of content, format, and time to send your email gets a higher engagement, open, and click rate to different segments. This step is crucial to understand what works best for the highest effectiveness. Allow the numbers to talk. It was found by Litmus that brands could generate an ROI of 48:1 if they always include A/B tests in their emails. And here is where more tools can kick in! Find yourself a technology that best fits your requirement to conduct A/B test mechanisms with automation.
Last words might sound cliché, but always proofread and check the functionality of your email on all devices and interfaces. Because over 71% of people will delete an email immediately if the display looks weird or found with frequent grammatical mistakes. I believe no one wants to lose such a high percentage of the audience. Don't treat it as extra time consumption but include it as a part of
your strategy!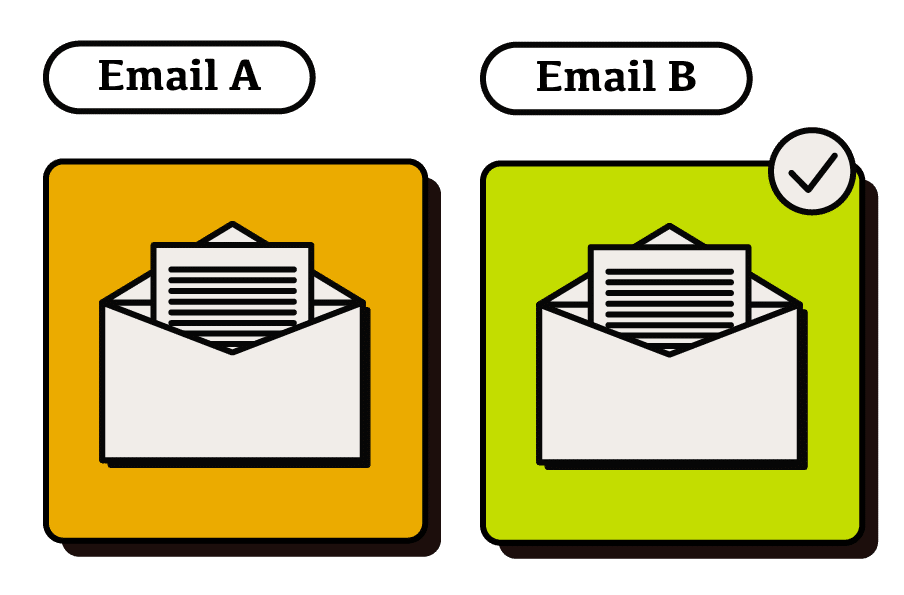 Get ready to find a professional email marketing company in Hong kong?
Radica as #1 All-In-One Email Marketing Automation Platform can ease your concern.
RADICA is a Hong Kong leading email marketing solution provider dedicated to accelerating revenue and maximizing customer connection with customer engagement solution in B2B, B2C and E-commerce industries. With RADICA's advanced onmichannel marketing automation platform RI+, it is much easier and effective to spread out cross-channel messages with automated and personalised journey, even with high volume within short period of time. Our clients ranging from luxury, banking and insurance to food and beverage like Chanel, BEA, LEVI's, Chow Sang Sang and Starbucks. Since 2000, RADICA as the leading email marketing and CRM agency in Hong Kong have focused on growing the value of their customer database by making wise use of data analytics in direct marketing. Learn more Radica Systems Limited at www.radicasys.com.