Unleash the full potential of Conversational Marketing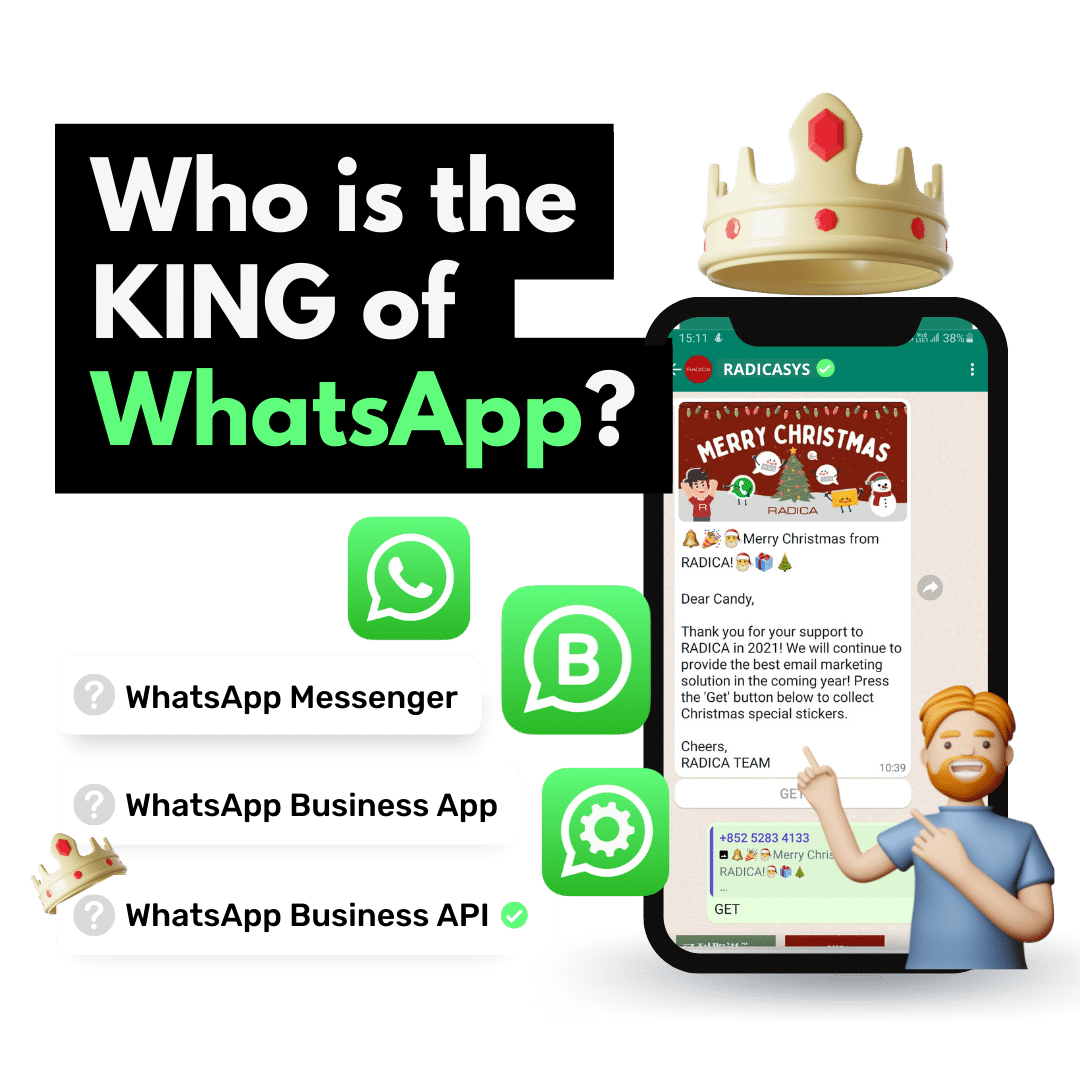 FREE Sign Up to our Latest E-Tips from RADICA
And Grow Your Business Online Quickly and Efficiently!
How familiar are you with WhatsApp services? WhatsApp is strategically important while engaging with potential customers nowadays. According to the latest report from Statista, WhatsApp is most popular global mobile messenger app worldwide with approximately two billion monthly active users, outranking Facebook Messenger at 1.3 billion and WeChat at 1.2 billion users. Not to mention the fact that 7.7 out of 10 people are active users (who have used the application in the past month) in Hong Kong. Therefore, many corporates are treating it as a treasure cave which is hidden with millions of business opportunities and potential customers.
In order to search for silvers and golds, first you have to dig deeper in the treasure cave – having a better understanding in WhatsApp. In this article, we will explain the differences between 3 different WhatsApp accounts and guide you to unleash the full potential of WhatsApp Marketing.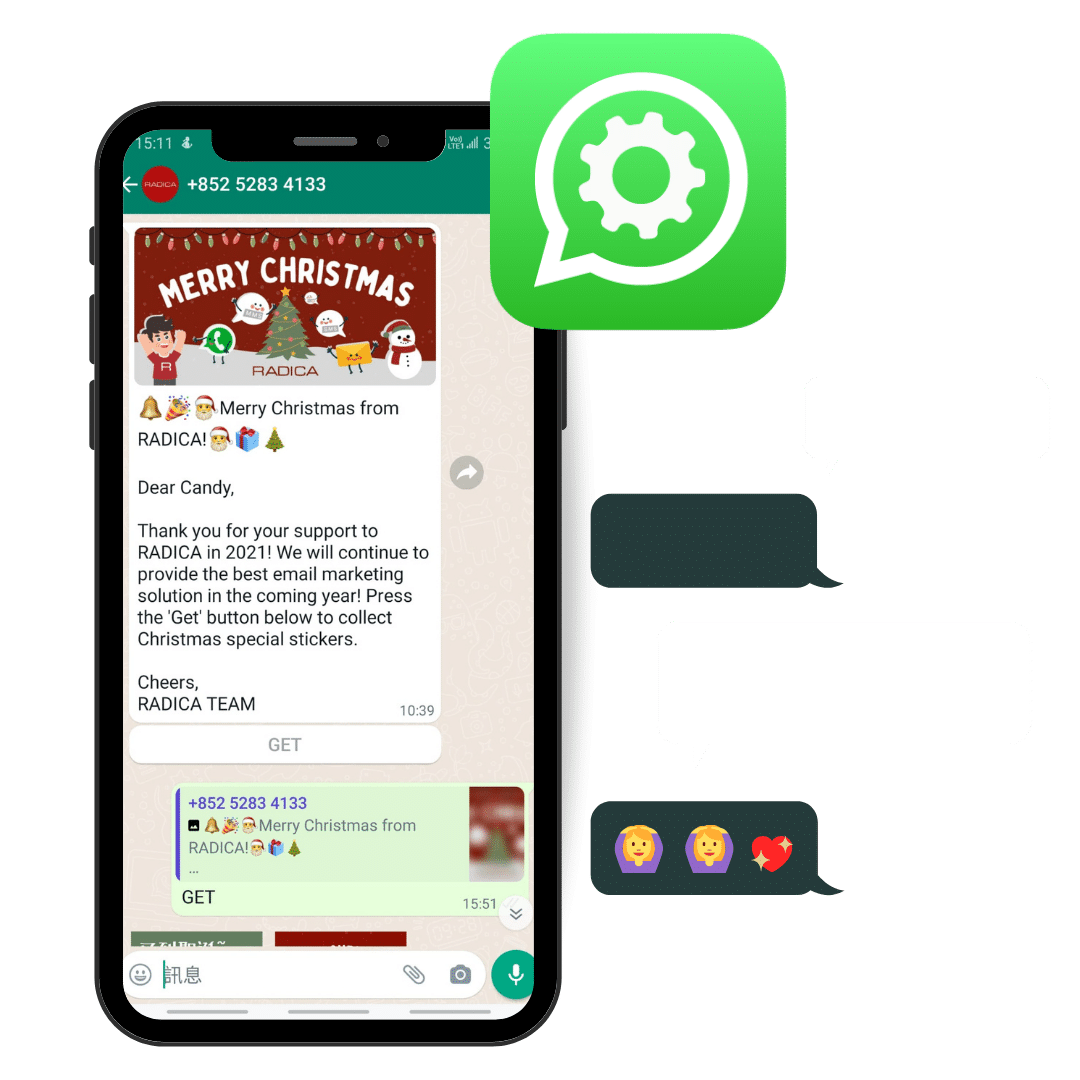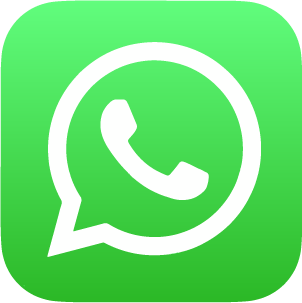 The Personal WhatsApp is aimed at individual users who want to keep in touch and interact with their friends, family and colleagues through one-to-one and group messaging features.

The app only provides basic communication functions, including sending free messages to contacts on your phone. Just install the app and register your phone number, then you can start texting and making calls instantly.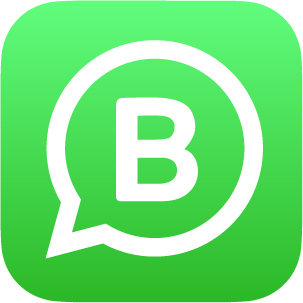 The WhatsApp Business is also a free service that target on small businesses with the needs of one-on-one real time customer support. Compared to the Personal WhatsApp, where you can only have a profile photo, name, and description, WhatsApp Business allows users to create a business profile tailored to suit the products and services offered by your business, including business hours, address, product catalogue etc.
Apart from basic communication functions, WhatsApp Business also support 'Quick Reply' feature which save you time in responding customers enquires.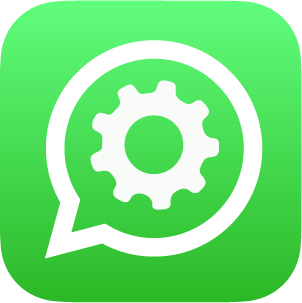 WhatsApp Business API is the ULTAMATE version of WhatsApp, which offers the most complete messaging service to address complicated usage from medium businesses and enterprises. For examples, Personal WhatsApp and WhatsApp Business are limited to send bulk messages to maximum 256 contacts at once, but now it can easily broadcast promotional messages to over 1000 contacts via API setting. Moreover, WhatsApp Business API unlocks additional functions such as green tick verification, multiple devices access, API automation trigger and third party integration. Simply speaking, WhatsApp Business API is able to overcomes all the limitations of other two, and we will explain further in following section.
Unlike Personal WhatsApp and WhatsApp Business, WhatsApp Business API is a paid service that you cannot register on you own, you must apply it through a WhatsApp API Partner in order to unleash all the potential of WhatsApp.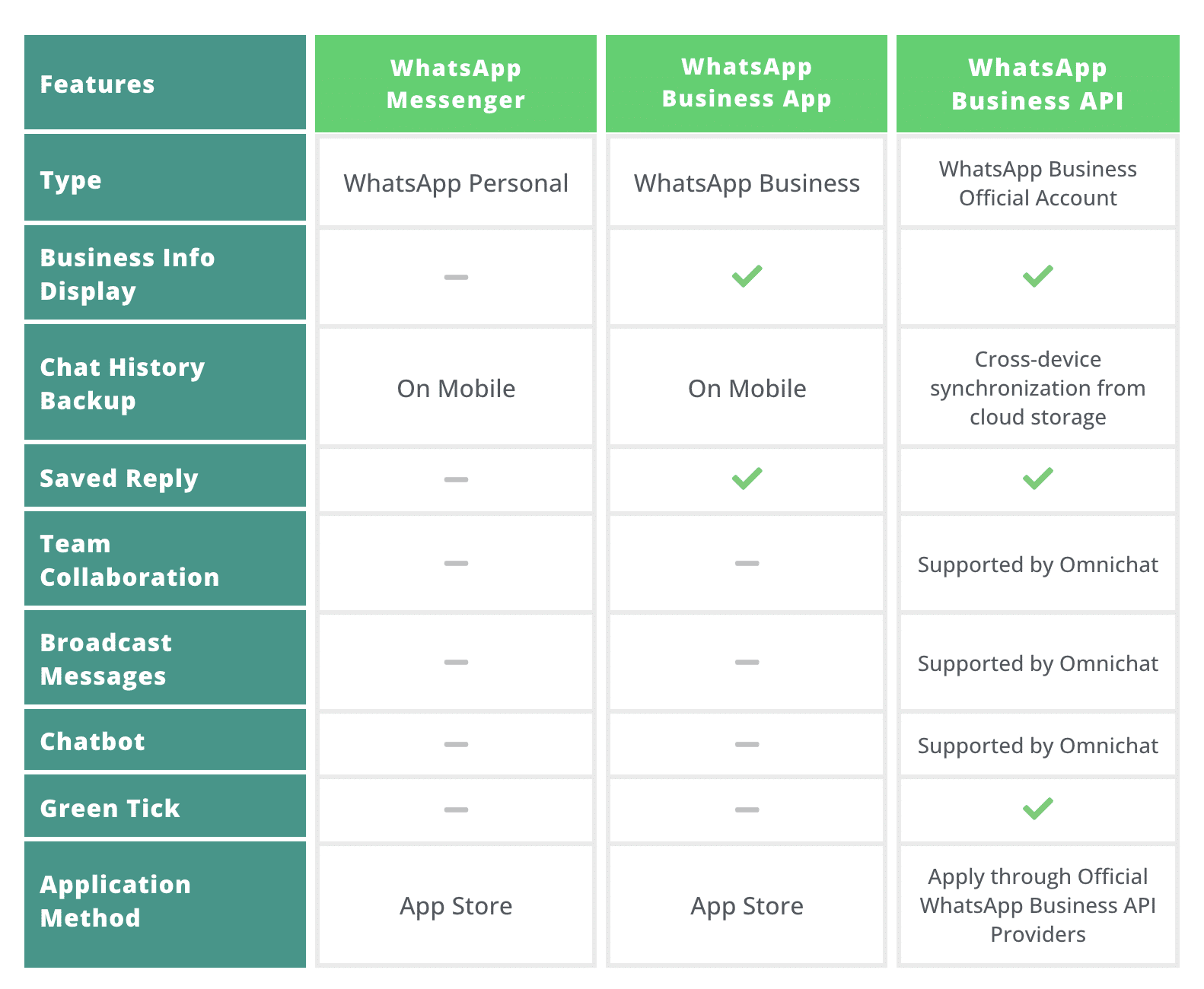 WhatsApp Business Official Account
Cross-device synchronization from cloud storage
Apply through Official WhatsApp Business API Providers
4 Exclusive Features
Provided by WhatsApp Business API

1. Green Tick Verification
Since there are so many scams online, customers only make purchase decisions based on authenticity. With WhatsApp Business API, users can apply a green badge next to the contact's name that signifies that this WhatsApp account has been officially certified and truly represents the brand. Hence, customers communicating with a badged account gives them the confidence to avoid scams or get false information from fake accounts. Eventually, this official verification badge strengthens the customer's trust and confidence in the merchant's brand and validity, which are extremely important in driving their purchase decision. 

However, there are very strict criteria in green tick verification so you are suggested to find an experience API provider to help you doing so.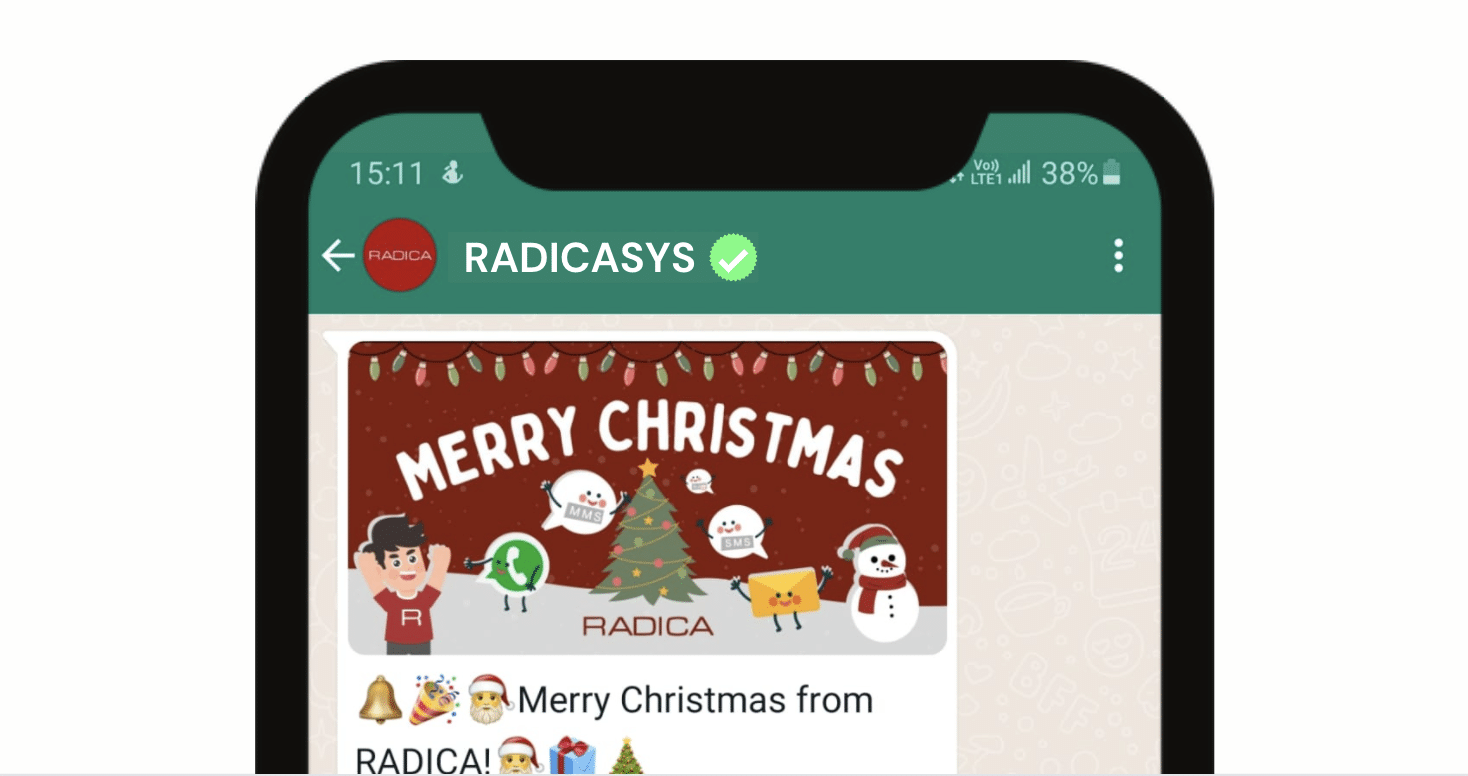 2. Multiple agent accesses
Different from the other two accounts, WhatsApp Business API supports multiple logins through the same phone number, allowing numerous chat agents to manage incoming WhatsApp messages simultaneously.

In addition, this feature facilitates collaboration across time zones and locations. It enables agents from different locations to take over the conversations and work around shifts under different time zones. No matter where the agents are, business team leaders can keep track of each team member's working progress and their overall performance.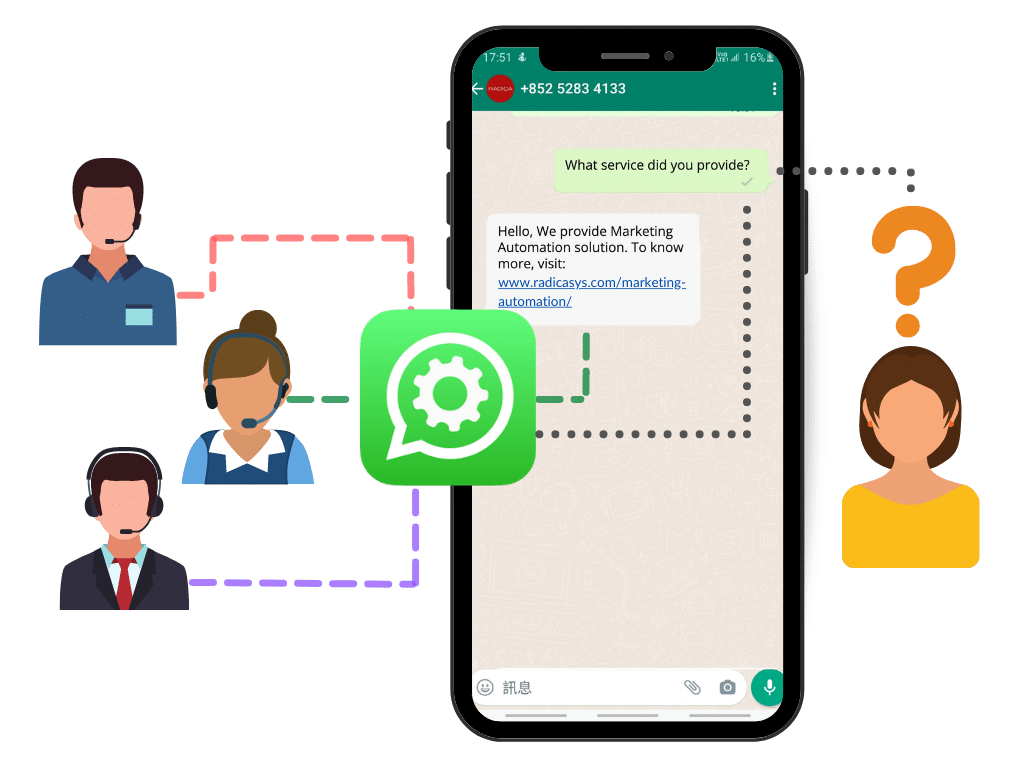 3. Third Party Integration
WhatsApp Business API can be linked to the third party systems like Shopify, WooCommerce and other CRM interfaces. After the linkage, users are allowed to automatically send confirmation messages to a customer's personal WhatsApp, such as detailed information on website shopping, member registration, and event sign-ups.

Moreover, the API automation tigger allows user to schedule the messages beforehand. It helps to the business owner to human and time cost in real time executing and monitoring the progress .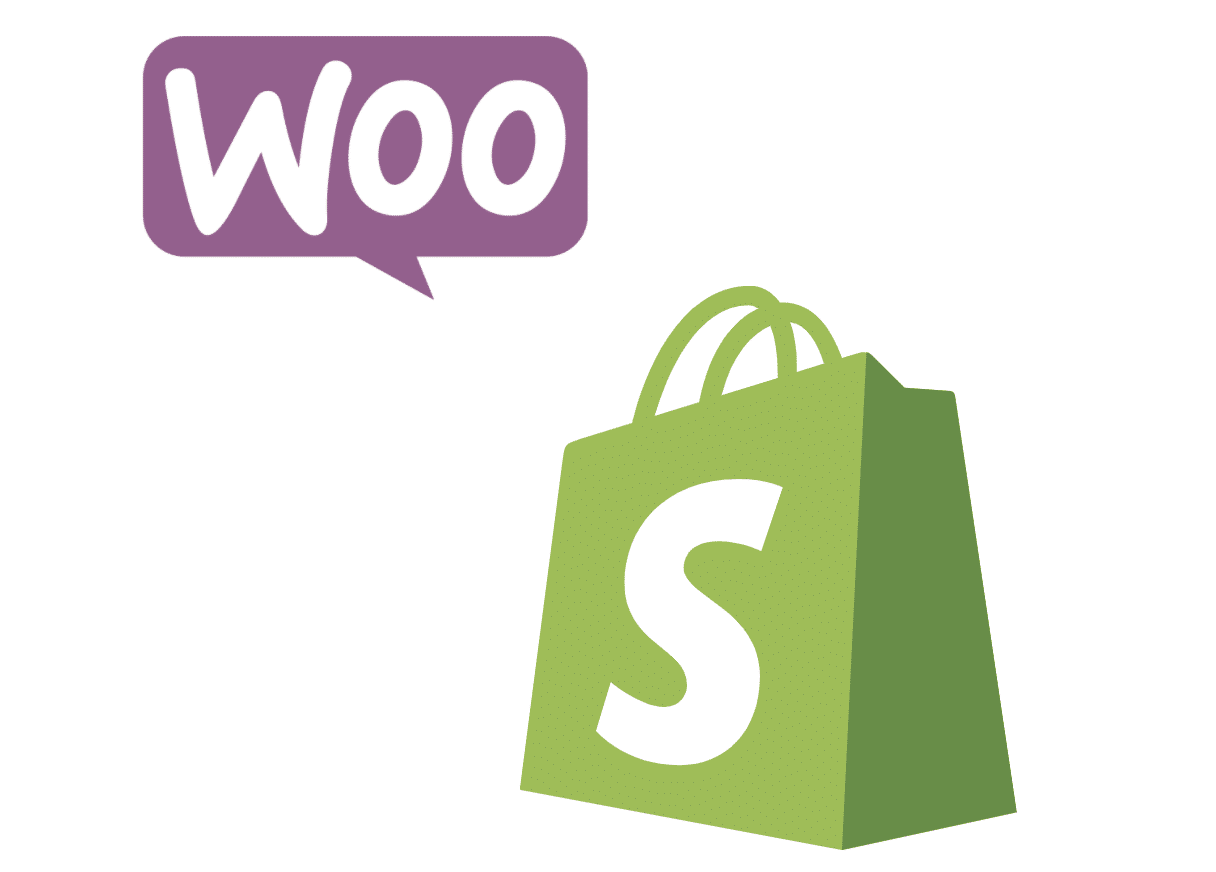 4. Chatbot Auto-Replies and Live Chat Support
Chatbot can be installed with WhatsApp Business API, which allows users to provide 24/7 support to your customers. Apart from communicating with users with pre-filled messages, a WhatsApp Chatbot basically allows you to automate your sales and customer support on your WhatsApp Business Account. For example, if you run an eCommerce store using WhatsApp Business API, the chatbot can show products and categories to your users when asked.

Last but not least, you can handle multiple enquires at a single time which can saves the cost of hiring multiple agents.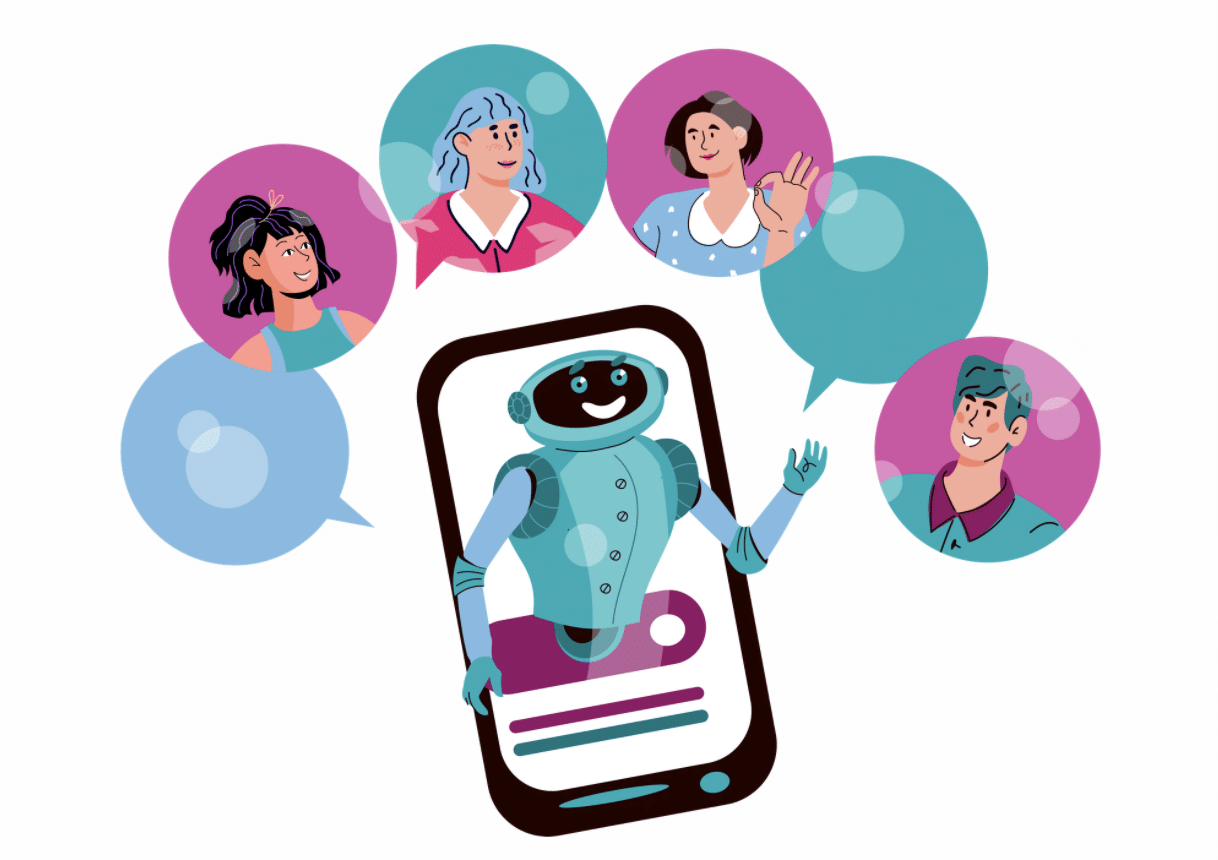 As we have mentioned, however, you cannot register WhatsApp Business API on you own. You must seek a helping hand from a trustworthy WhatsApp API Partner to setup the all-rounded messaging service. Now, you are well-informed to choose the best option based on your need and fully unleash the possibility in searching for million dollar treasure.
Get ready to find a professional email marketing company in Hong kong?
Radica as #1 All-In-One Email Marketing Automation Platform can ease your concern.
RADICA is a Hong Kong leading email marketing solution provider dedicated to accelerating revenue and maximizing customer connection with customer engagement solution in B2B, B2C and E-commerce industries. With RADICA's advanced onmichannel marketing automation platform RI+, it is much easier and effective to spread out cross-channel messages with automated and personalised journey, even with high volume within short period of time. Our clients ranging from luxury, banking and insurance to food and beverage like Chanel, BEA, LEVI's, Chow Sang Sang and Starbucks. Since 2000, RADICA as the leading email marketing and CRM agency in Hong Kong have focused on growing the value of their customer database by making wise use of data analytics in direct marketing. Learn more Radica Systems Limited at www.radicasys.com.