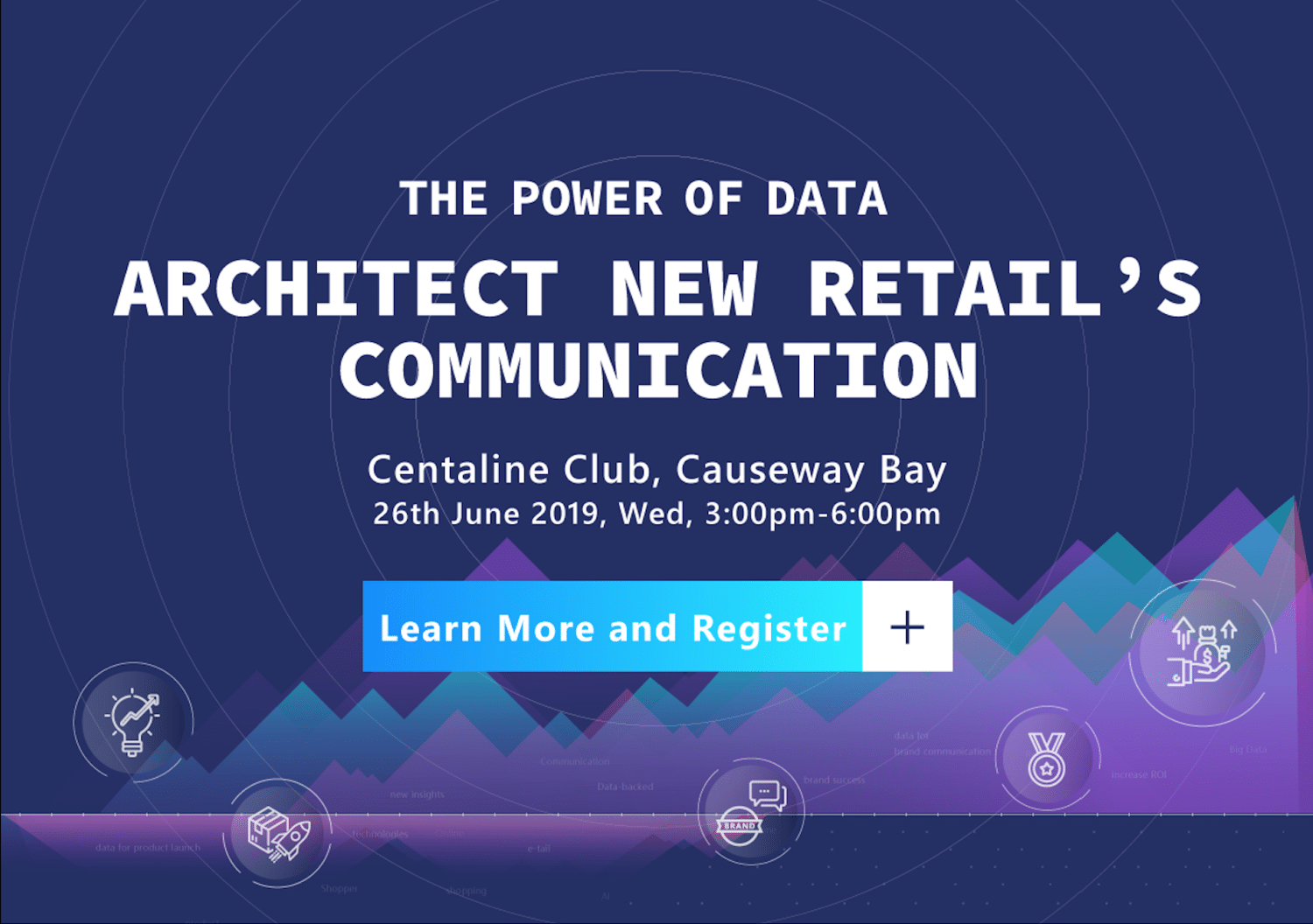 The world of data is filled with challenges and possibilities. RADICA is honoured to walk with you in exploring data-driven new retail's communication. We would like to gather and inspire the community to go beyond challenges and discover the underlying opportunities by using latest technologies. These three hours would definitely be well-spent with real business cases on how retailers to get started with online and offline data and build an effective communication with your customers.
Three professionals with decades of combined experience will be presenting on omni-channel marketing, big data in retail, and what's missing in retail communication. Brian Chan, IT Director at Jebsen Group, Wallis Chan, Managing Director at RADICA Systems, and Francis Kwok, Founder and Chairman of PopSquare, will be our three keynote speakers at the Centaline Club in Causeway Bay.
Why should you participate?
This event will be time well spent for business leaders and retailers looking to get started with or to improve their offline and online data. Attendees will be enlightened on the latest technology applications for data-driven communication as well as be inspired by pioneers in the industry on how they leverage data. The event will provide attendees with access to retail market insiders, allowing them to exchange experiences and information on machine learning, big data, and artificial intelligence.