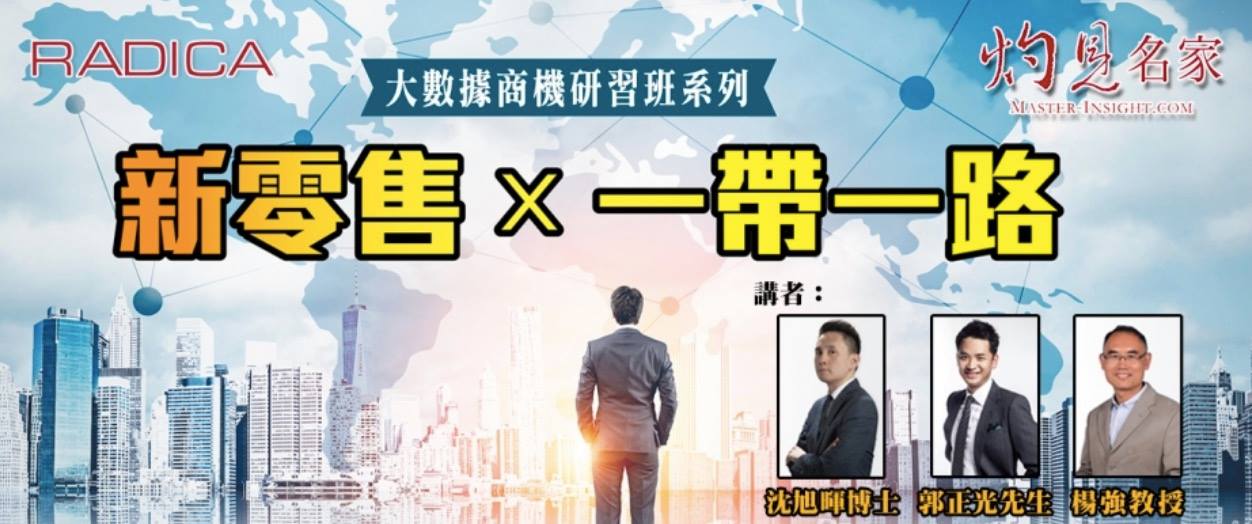 RADICA teamed up with Master Insight to bring to the "Big Data x One Belt One Road" Workshop for Senior Executives.
Against the background of e-commerce prevalence and rising retail costs, this event inspires companies to make good use of the Belt and Road Initiatives together with new retail opportunities to overcome the dilemma and explore business opportunities!
Special thanks to Prof. Yang Qiang – the expert of artificial intelligence and data mining, as well as Dr. Simon Shen – a well-known Hong Kong scholar on international relations, for their precious time to share their research and experience.
We are glad to see the full house attendance of the event today and please stay tuned for more inspiring events to come!